Thanks to my genes, I have really sensitive skin. People with sensitive skin are more likely to have bad reactions to certain ingredients in products, and that reaction could be breaking out in acne or developing a rash. I have eczema and got a really bad eczema breakout on my skin as a result of some specific ingredients in skincare products. As a result, I've been on the lookout for skincare products that are gentler on the skin!
Here I've compiled a list of some of my favorite water-based facial cleansers for anyone else who has sensitive skin.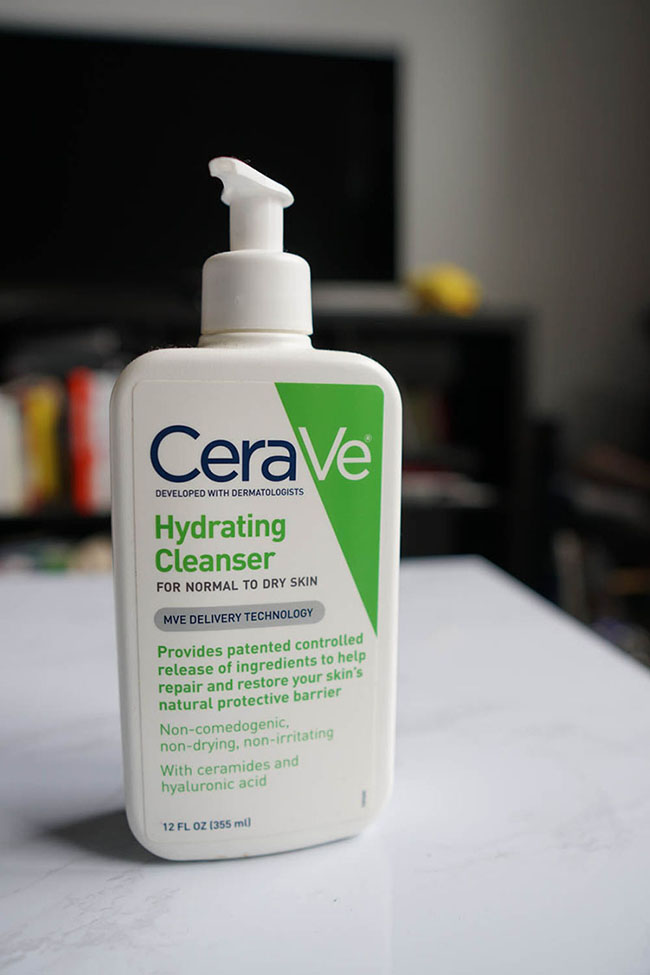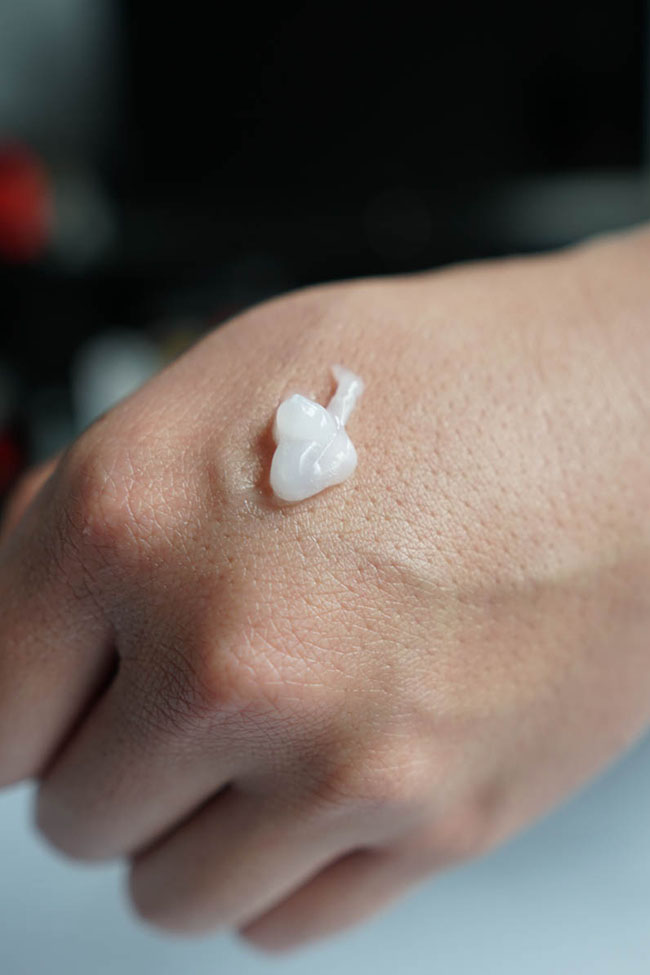 CeraVe Hydrating Cleanser
This cleanser is a cult favorite. It's highly recommended and always mentioned on the SkincareAddiction subreddit. I didn't start trying this until a few months ago. The texture was something that I had to get used to because I've never used such a thick cleanser. It feels like you're washing your face with lotion, and unlike a lot of the cleansers I've used in the past, this one leaves your face feeling like there's a layer of moisturizer on it. My face feels really soft after using this and it doesn't feel tight and dry.
I love this cleanser because of how easy it is to find, it's unscented, it's accepted by the National Eczema Foundation, and it's pretty affordable.
I have seen some posts on the SkincareAddiction subreddit where people have broken out as a result of using this, so your results may vary.
This is good for those who are just getting into skincare and want an affordable cleanser that's easy to find. This is one of my top choices for cleanser and I love how hydrating and simple it is.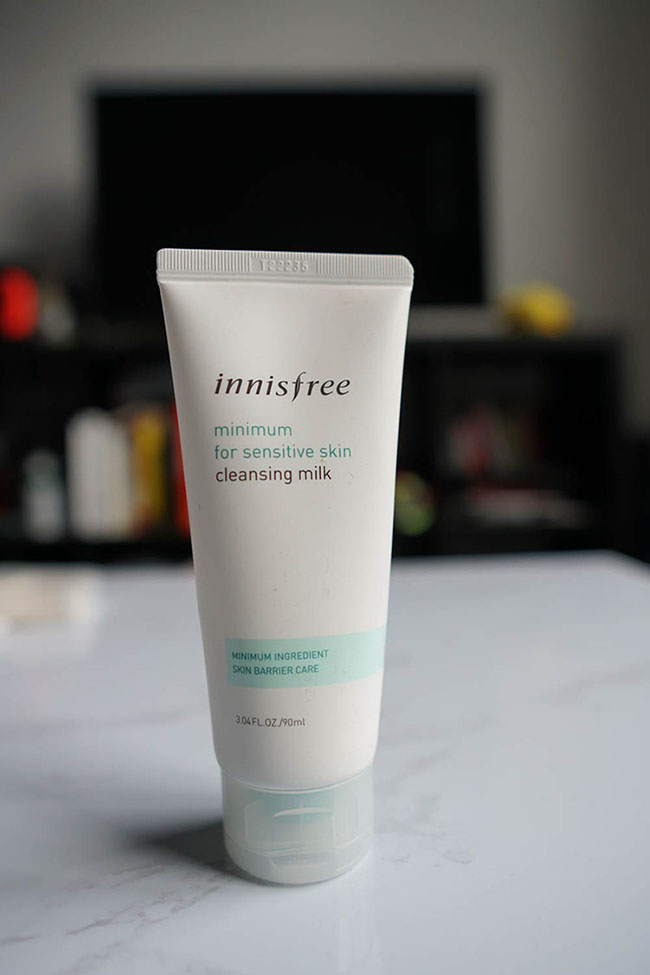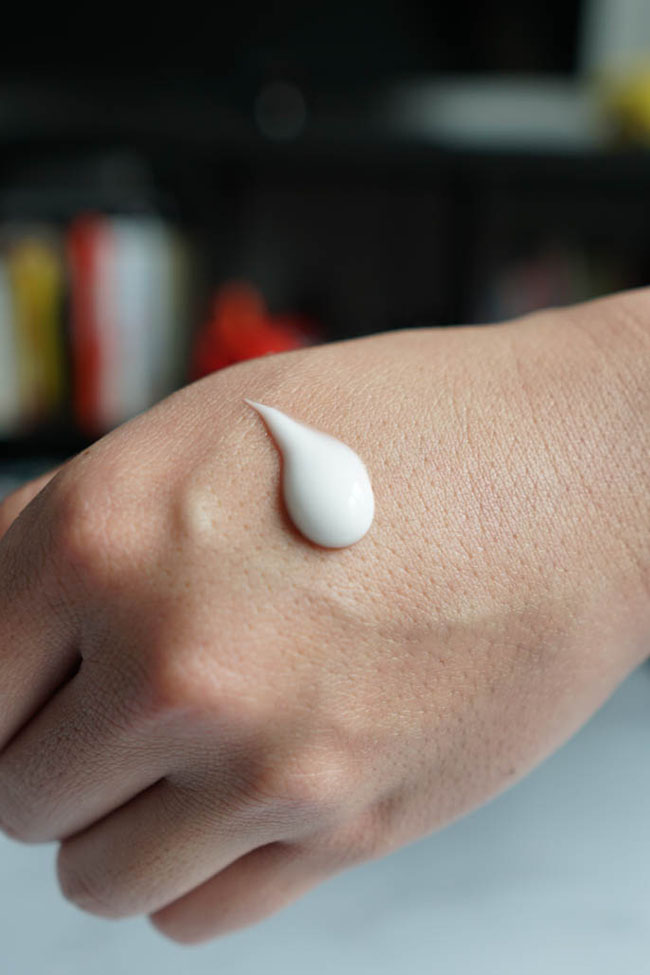 Innisfree Minimum for Sensitive Skin Cleansing Milk
This is a really basic, minimal cleanser. All of the products from Innisfree's Minimum for Sensitive Skin line are formulated with less than 13 ingredients. This is unscented, not made from animal products, has no parabens, and has no artificial coloring.
As for texture, this does not foam up at all. Like the CeraVe cleanser, this feels like you're washing your face with a lotion. It leaves my face feeling really smooth afterwards and not dry or tight at all.
This is good for those who have really easily irritated or currently inflamed skin. Since there's a really minimal amount of ingredients in here, you're less likely to run into an ingredient that will irritate your skin.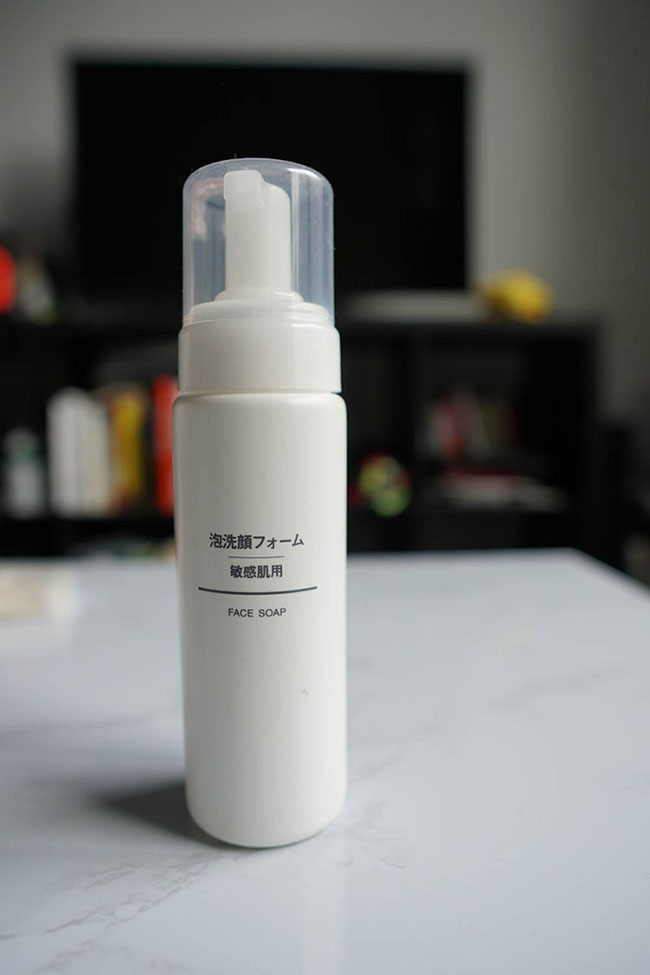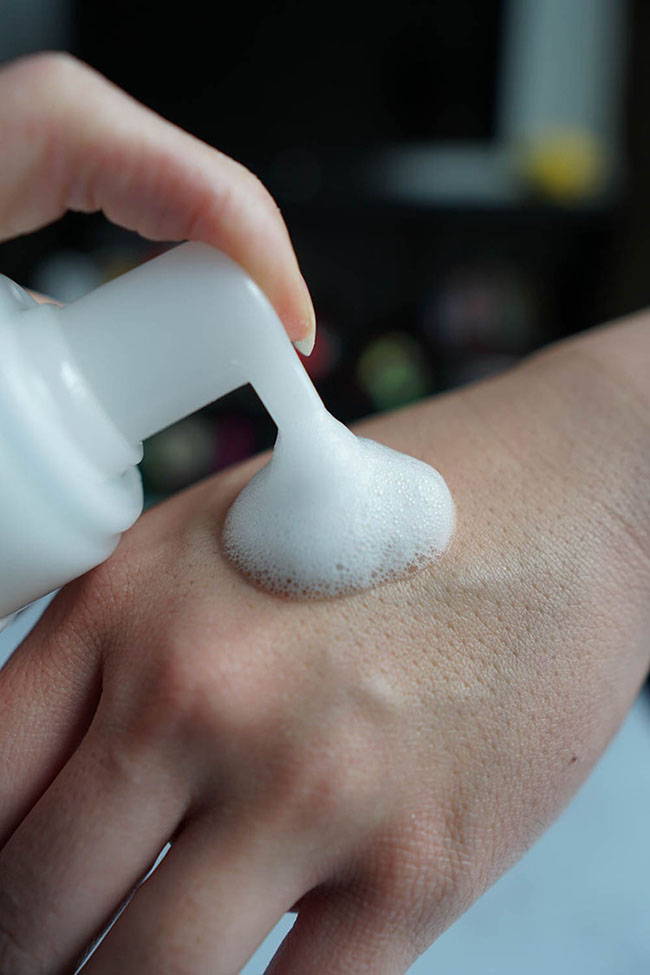 Muji Sensitive Skin Cleansing Face Soap Foam
This has been one of my go-to cleansers for years. I've repurchased it several times and I've been happy with how well it performs. I am pretty surprised to see how high the pH level is, but I've never had any issues with it, which might have something to do with the toners that I use afterward.
It's very convenient since the bottle foams up the cleanser for you. My face feels really clean after this, but not tight and there's no slippery feeling afterward.
This is good for someone who's looking for a basic foam cleanser and has easy access to a Muji.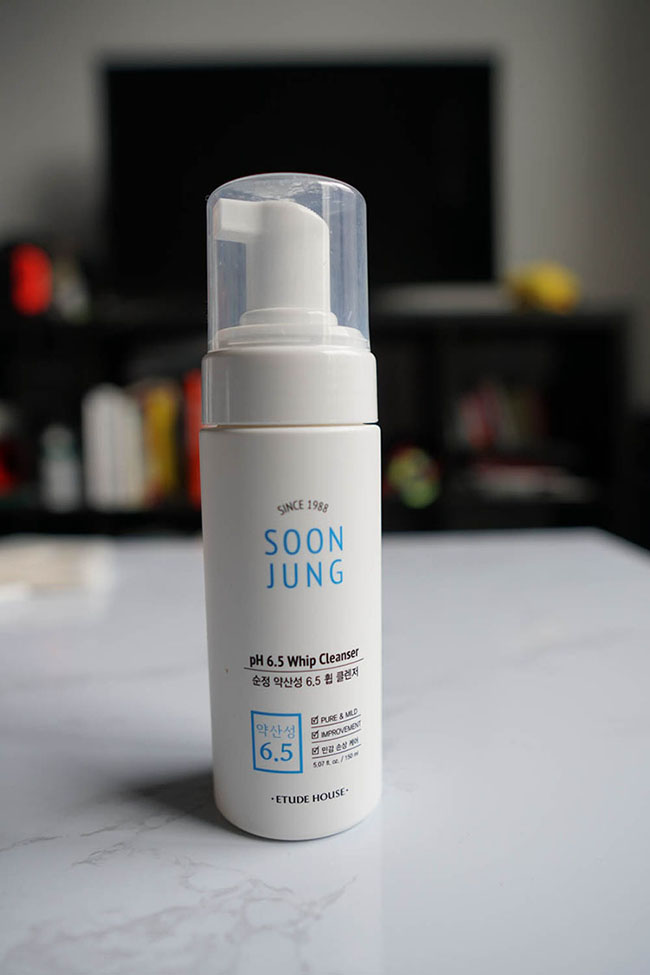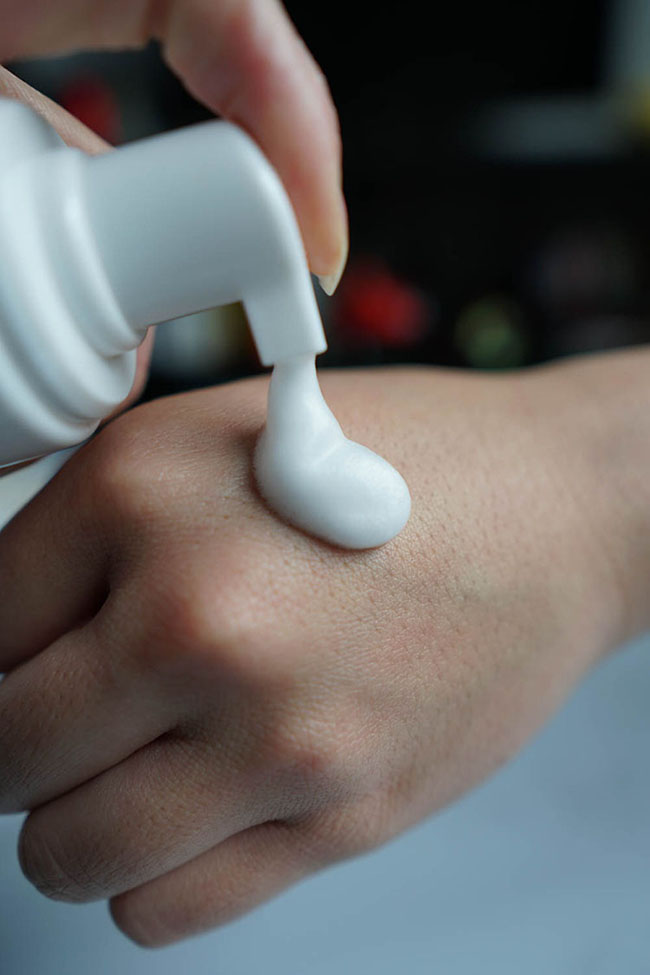 SoonJung pH 6.5 Whip Cleanser
If you haven't heard of Soon Jung, it's a line from Etude House that was made for those with sensitive or damaged skin. They formulate all the products from this line to be slightly acidic since more alkaline formulas can damage your skin.
This cleanser is pretty similar to the Muji one in that it also comes in a foaming bottle. I would say that this foam is a little bit denser than Muji's and the pH level is also lower. Like the Muji foam cleanser, it does not leave any feeling of lotion on your face afterward.
This is good for people with damaged or sensitive skin who prefers a foam cleanser.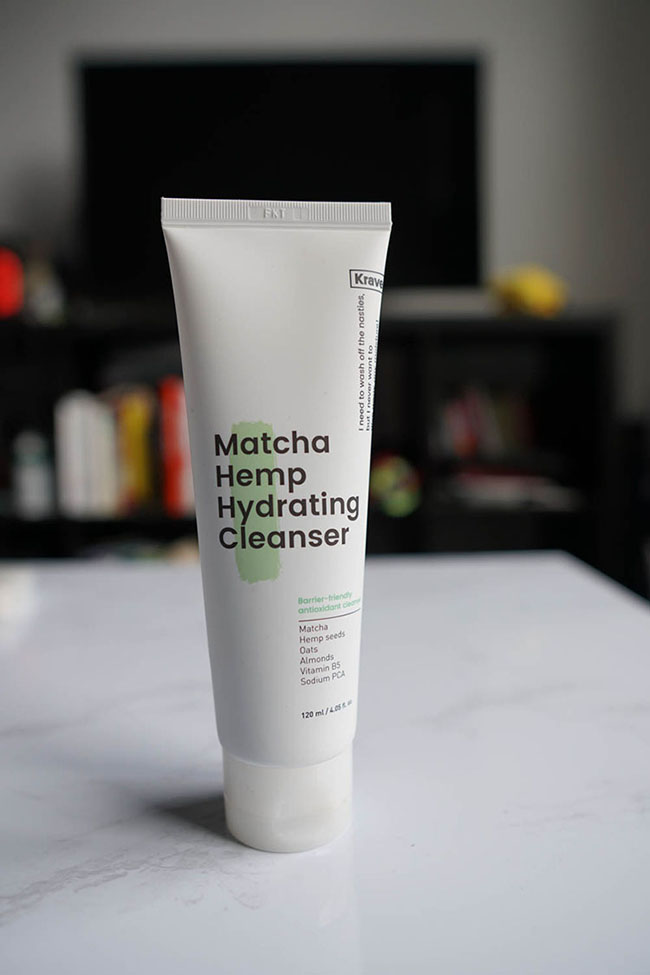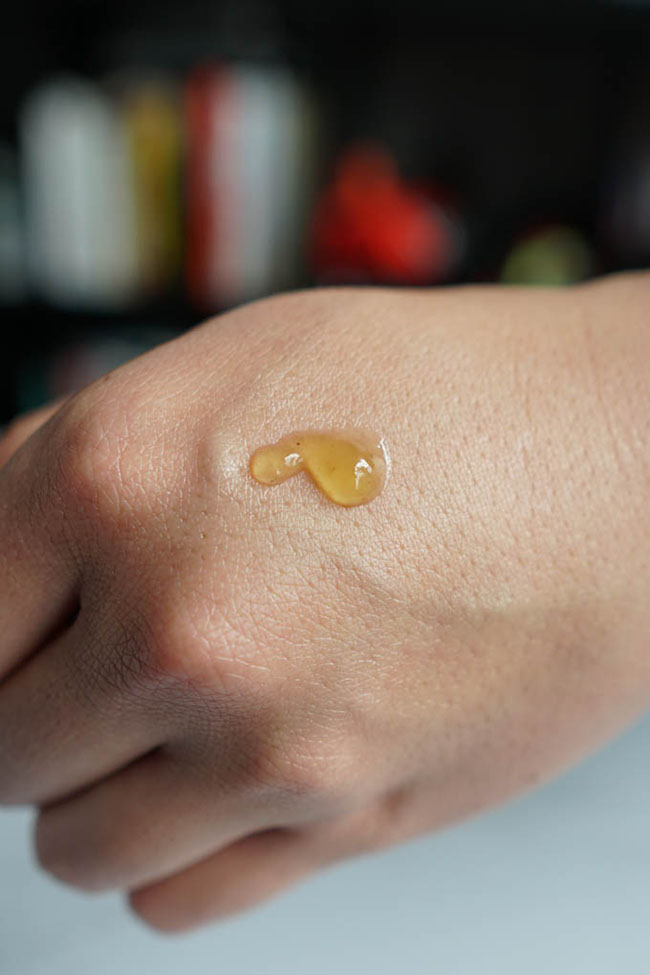 Krave Beauty Matcha Hemp Hydrating Cleanser
I love this cleanser, and it might be my favorite cleanser out of the list. The scent smells like matcha-scented soap, it's refreshing and pleasant. The texture of the cleanser is like a watery gel and it feels nice on the skin. Like some of the other cleansers, it leaves your skin feeling moisturized and soft immediately afterward.
This is good for someone who wants to feel a little bit more luxe when washing their face.
—
I think all of these cleansers are great, but if I could only choose three to repurchase, I would buy the Krave Beauty, CeraVe, and SoonJung cleansers. How about you? Have you tried any of these cleansers or is there another cleanser you'd recommend for sensitive skin?
—
*NOTE: For the pH level measurements, I purchased these pH test strips from Amazon and tested the pH level myself, which is why some of the levels differ from what is stated on the website.