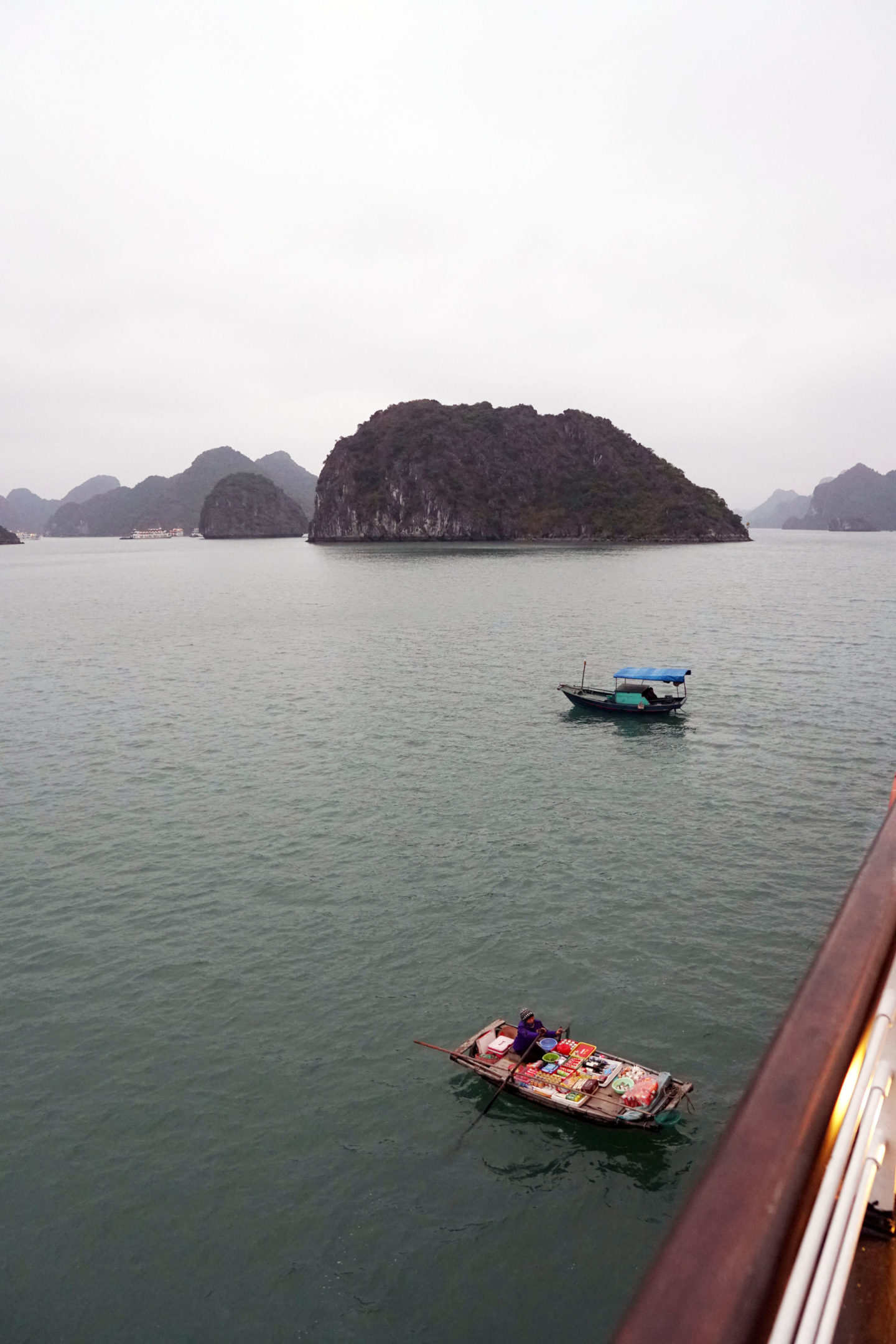 Ha Long Bay is a UNESCO World Heritage Site in the northern part of Vietnam and it is absolutely breathtaking!
This was my second time visiting Ha Long Bay, the first time we visited happened over ten years ago and it was a really short day trip. I remember that day because I forgot to bring my glasses and I couldn't see anything ?. I was pretty bummed out back then, but little did I know that I'd be able to visit again!
We decided to add Ha Long Bay to itinerary because it had been so long since we last went and this time, we decided to go with a cruise because I had heard from so many people that the cruises here are amazing.
We were a bit unlucky with the weather since it was cloudy and chilly the entire time we were there, but we're all glad it didn't rain.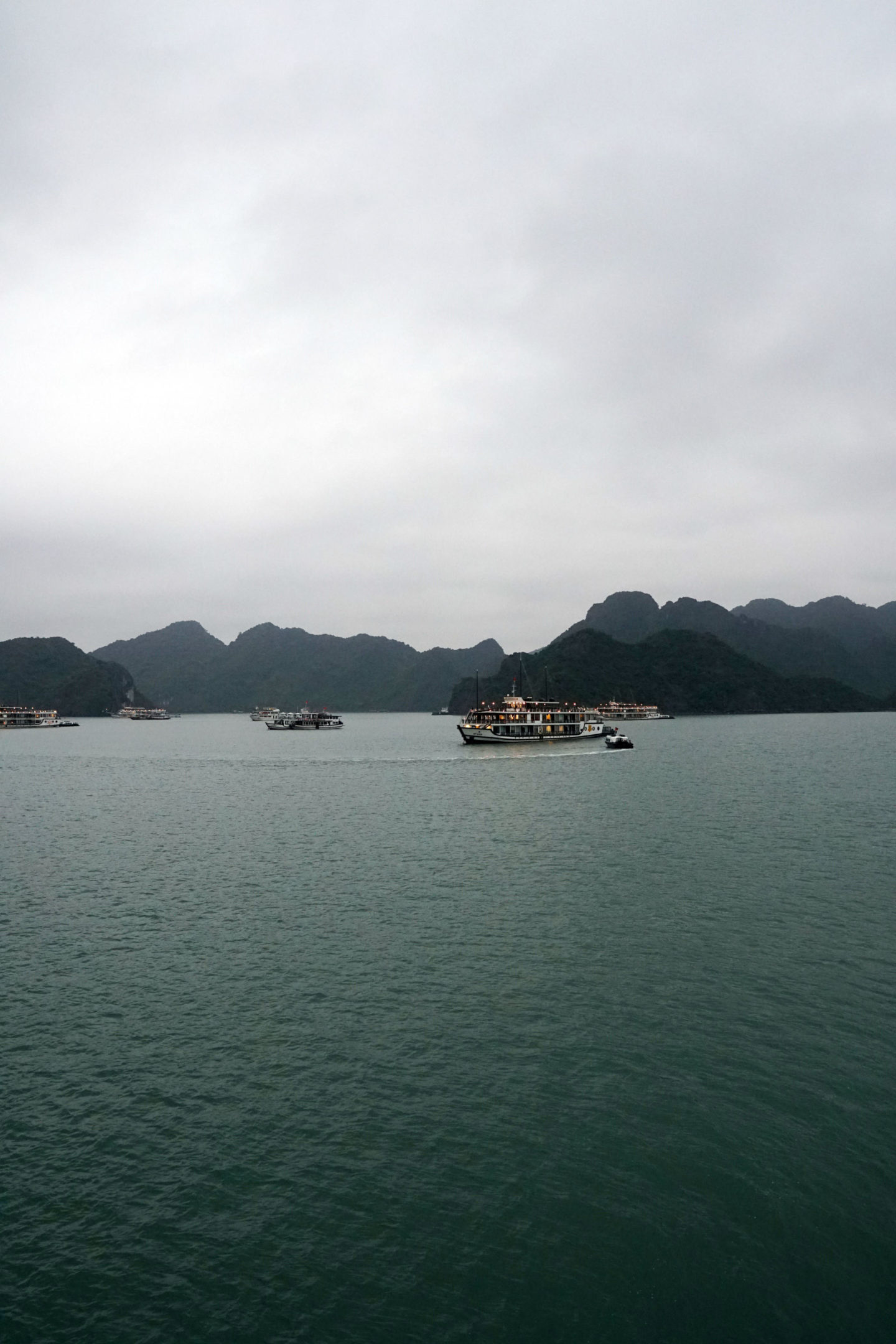 For this trip, we booked three rooms for the six of us through Azalea Cruise. My sister and I did a lot of research for all the different cruise companies in Ha Long Bay, and in the end, we decided that this was the best one based on value and our tight schedule.
We were only able to do the two days, one night package, but I highly recommend looking into the three days, two nights package because this trip was too short.
For six people in total, we paid $1500. This included the $200 fee for the luxury van between Hanoi and Ha Long Bay (which is about a three hour drive each way), and a 3% credit card service charge (since we were not in Vietnam to pay in cash when booking). I think they've raised the prices of their cabins since our trip, but with the quality of service, food, activities, and relaxation time that you get, it's definitely worth it if you have wiggle room in your budget.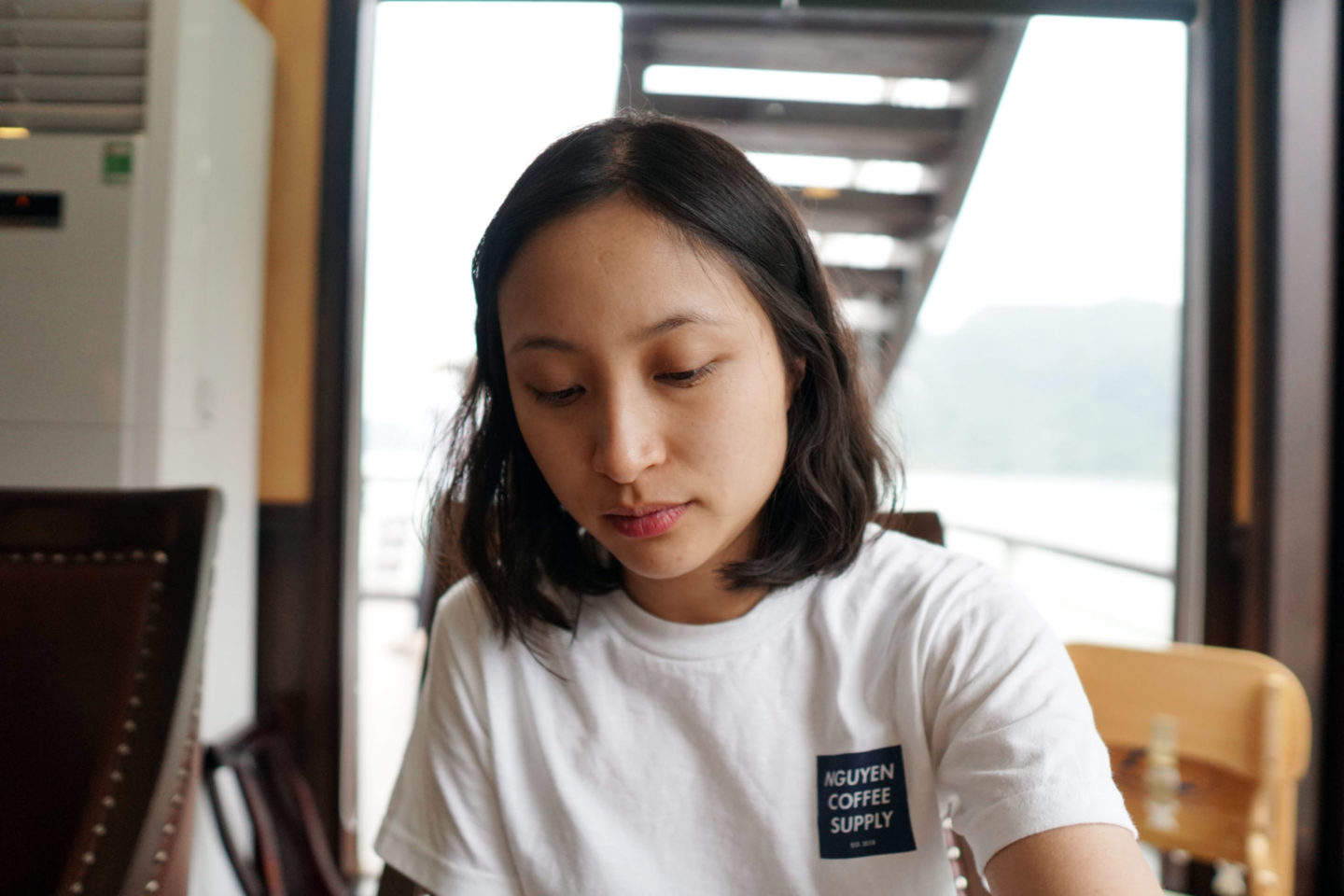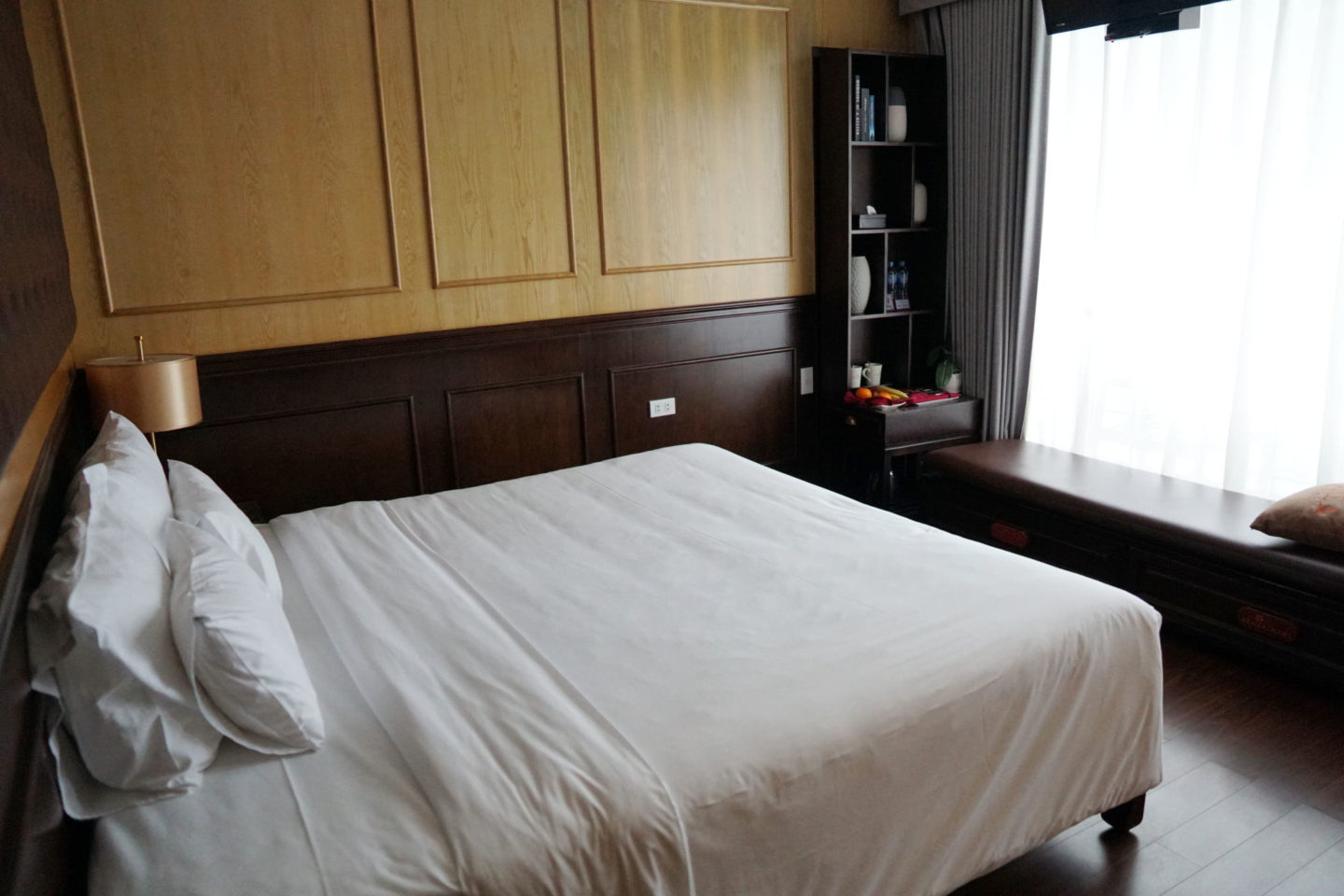 This is an example of one of the rooms we booked! You can choose between a full-sized bed or two twin beds.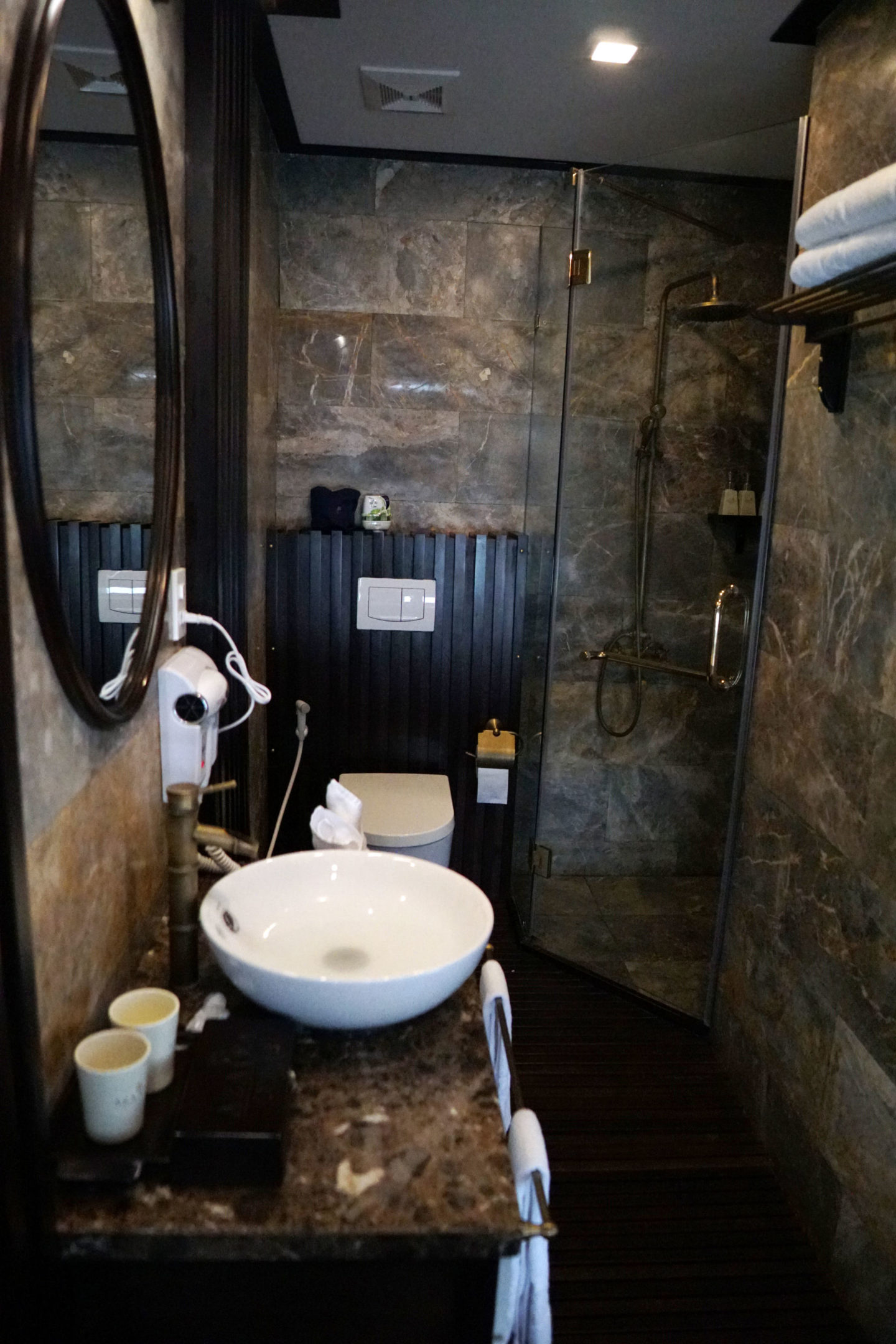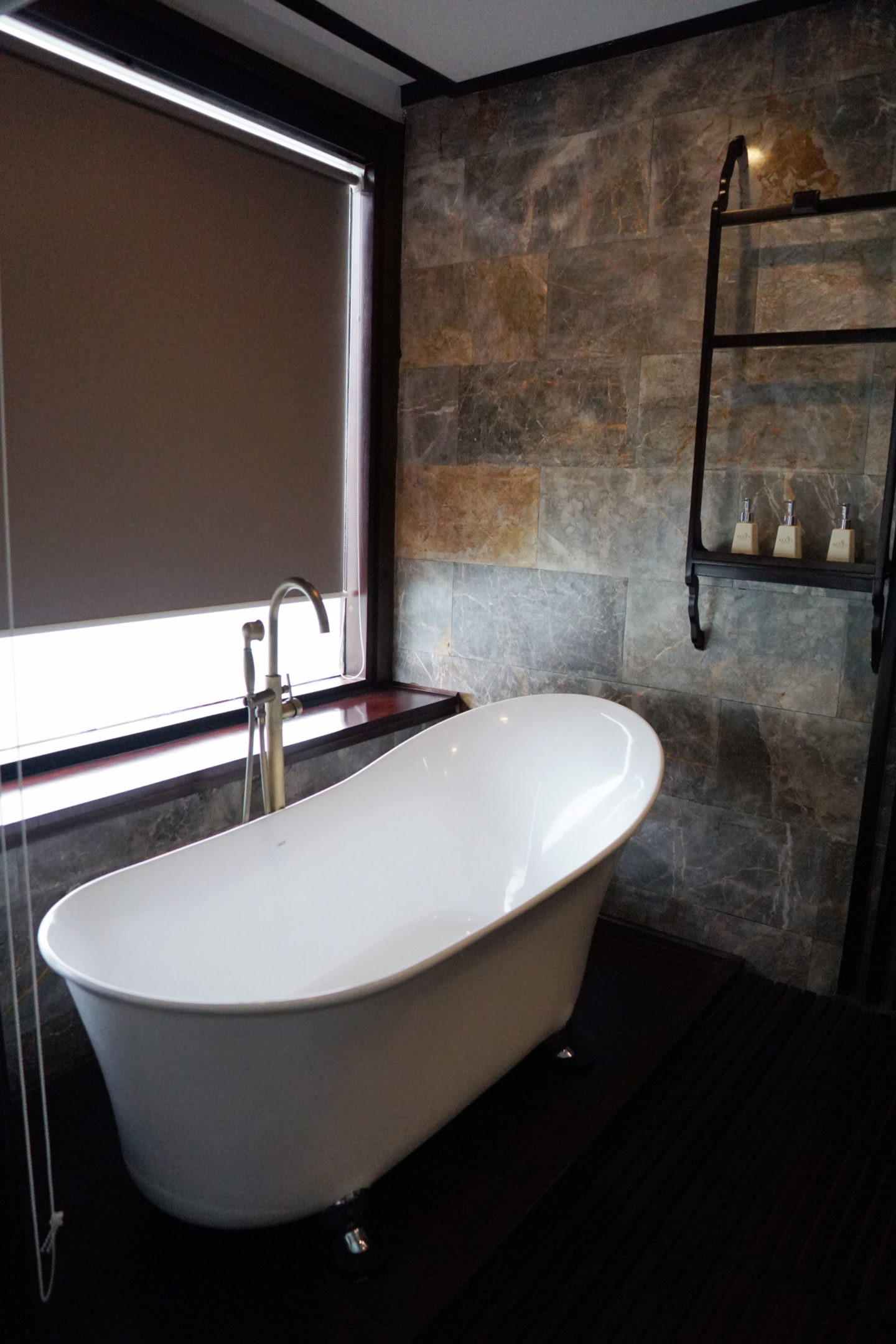 Each room comes with it's own private bathroom that is equipped with both a shower and a gorgeous, giant bathtub. We, unfortunately, did not have time to use this bathtub since there were so many things so do, but my mom used the one in her room and she loved it.
The windows of the rooms were large and it brought in a lot of light. Just be aware that the windows are not tinted, so neighboring ships can see inside your room if your curtains aren't down.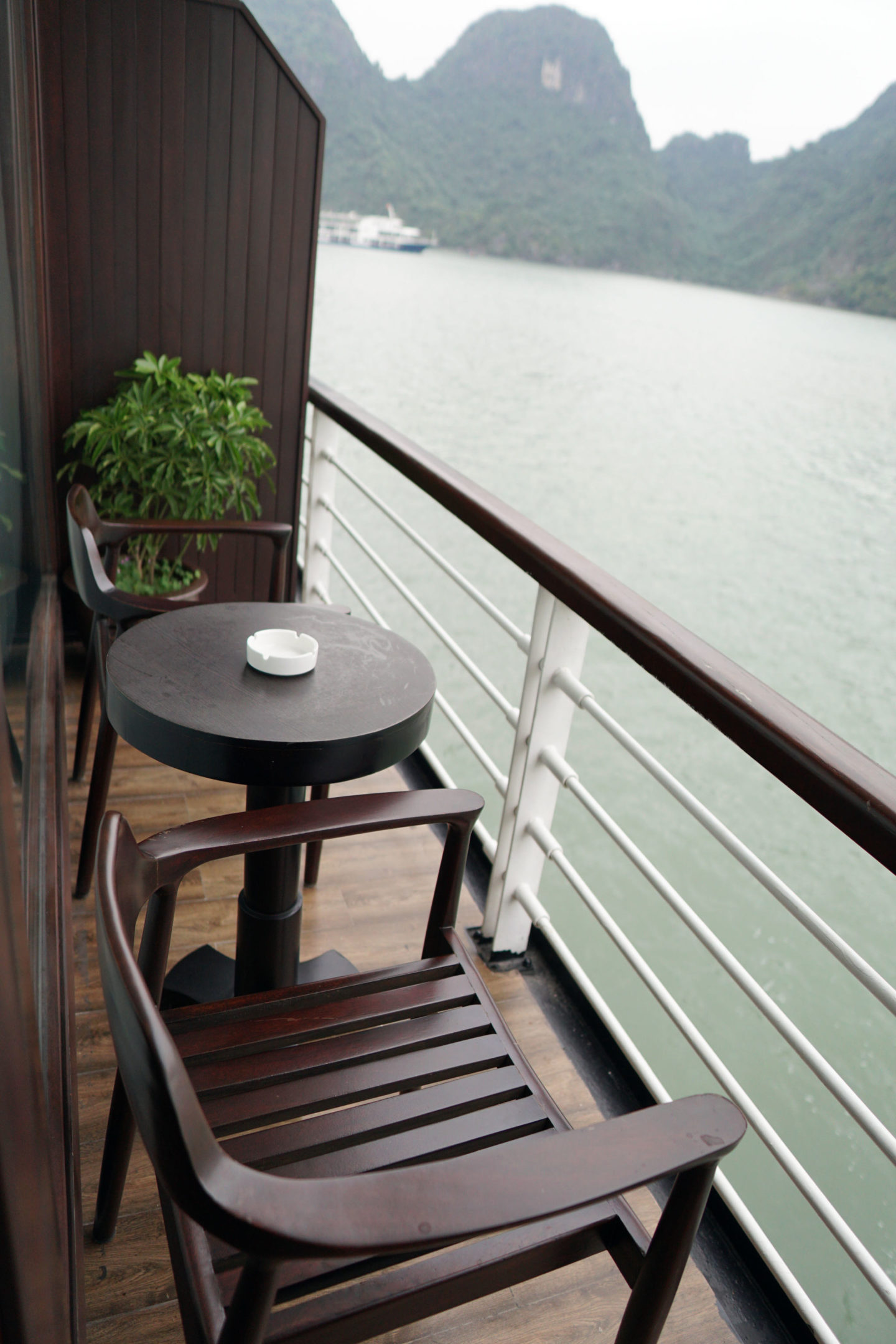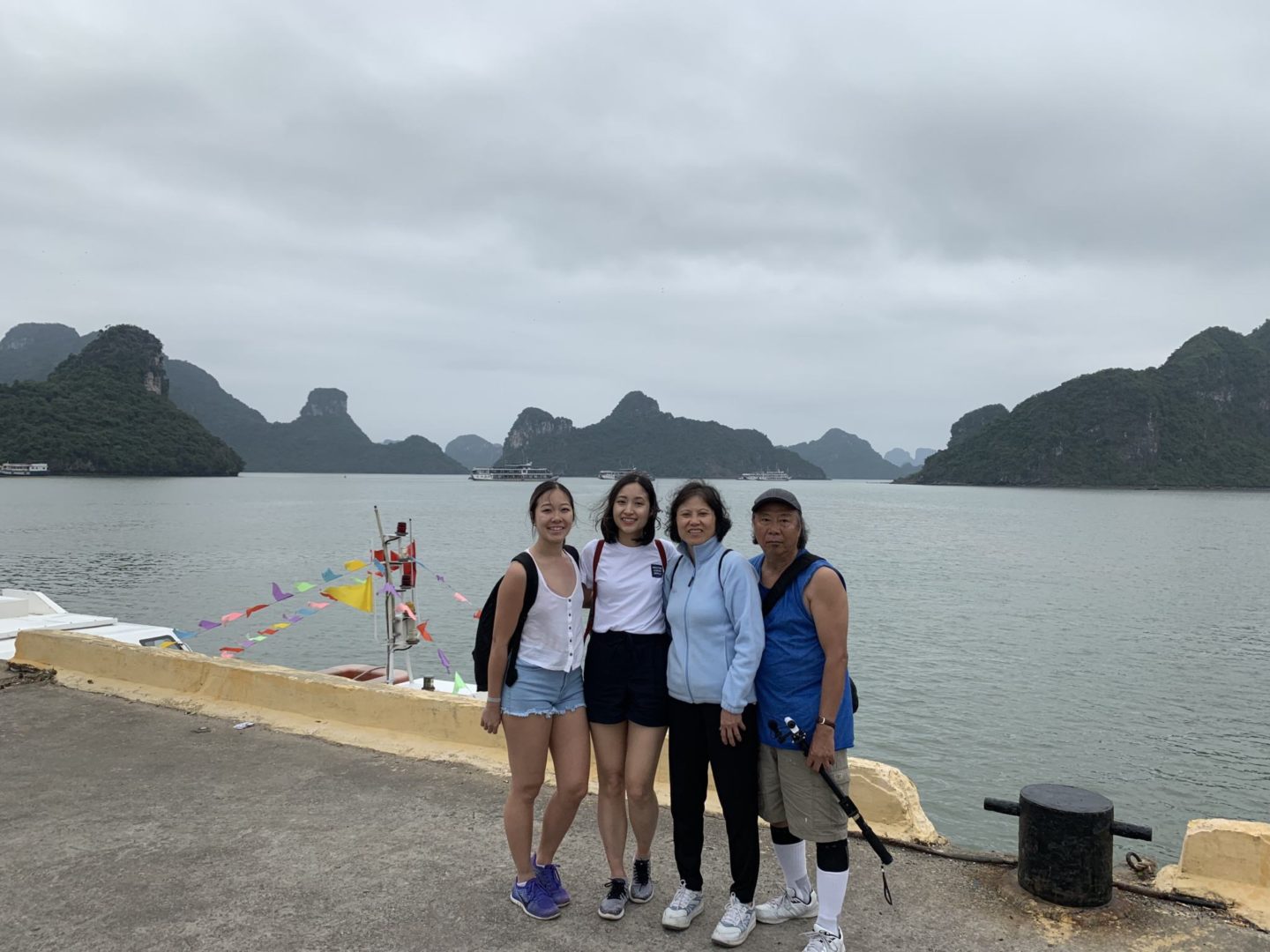 One of the activities that was included was a tour of a cave on one of the islands. I don't seem to have any photos of the cave, but here's a family photo after the tour.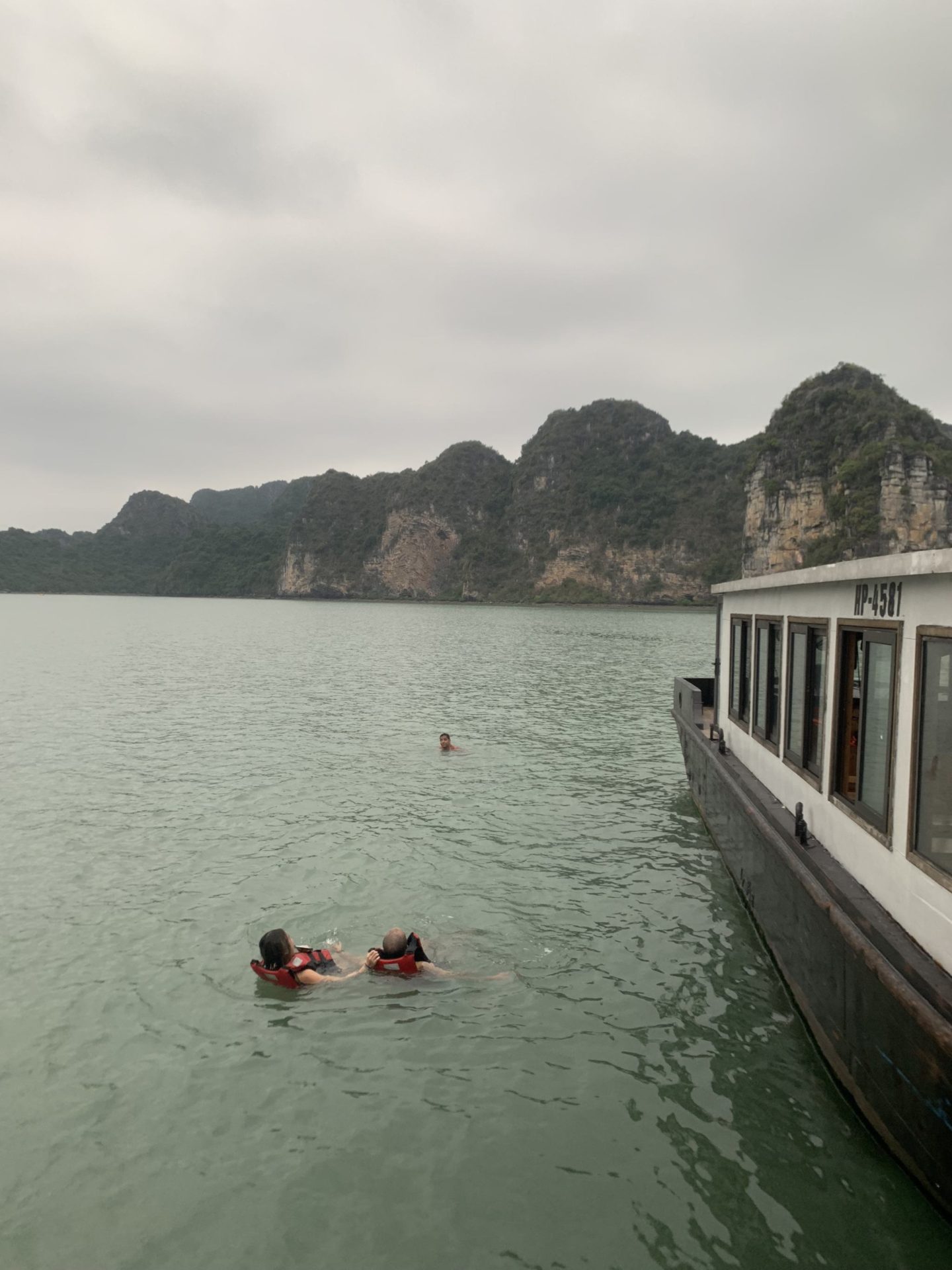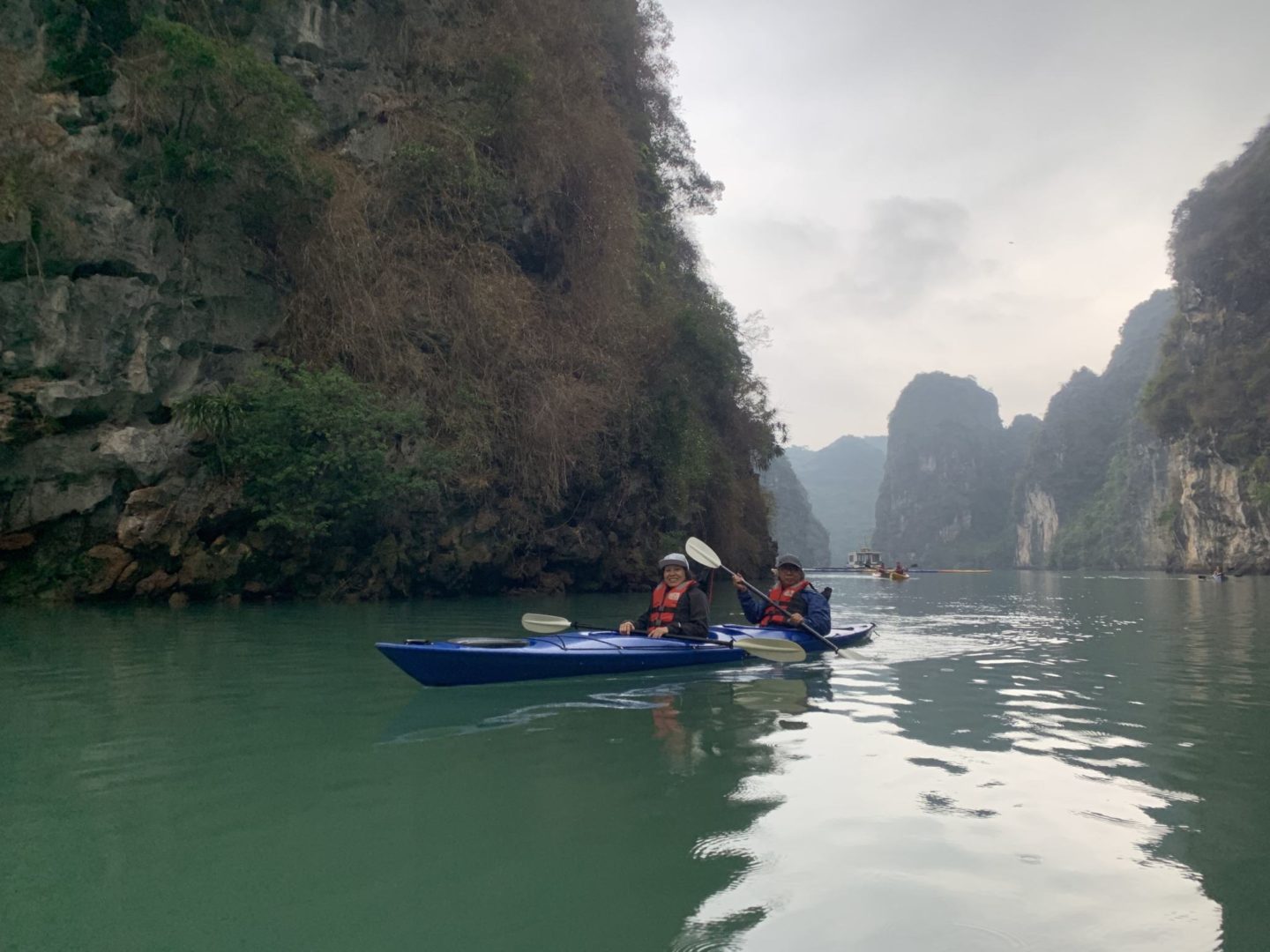 Other activities included swimming and kayaking as pictured above! It was my parents first time kayaking and they had so much fun. There was also a cooking class, squid fishing at night, and tai chi in the morning. It was never a dull moment on this ship, and even with all of the activities, we never felt rushed. We were so relaxed and at ease thanks to this cruise.
Overall, would I do this again? Most definitely yes, and for the longer package next time too! Chatting with everyone else in the group, everyone was extremely happy from the cruise.
This was not sponsored, we all paid for the trip with our own money.
Azalea Cruise
http://www.azaleacruises.com
# 28, Anh Dao St, Ha Long City, Quang Ninh Province