I've been working from home for over a month at this point and honestly, with the way things are going, I'm expecting to continue the extreme social distancing through the summer. This period has been really anxiety-inducing and stressful. Even more so, I've been getting really homesick and I've been missing my mom's cooking especially now that I know I won't be able to visit home anytime soon.
One thing I've been doing to help relieve the stress and homesickness is recreating my favorite dishes at home. It's really relaxing for me to cook and even better when I enjoy the delicious meal afterward. I thought it would be fun to share the dishes I've been making on my blog!
Delicious Level ★★★★★
Difficulty Level ★☆☆☆☆ (easy)
One of my guilty pleasures is cajun boil! I only eat this every once in a while since it's really unhealthy (you'll see how unhealthy when you go through the recipe) and I sometimes have an allergic reaction to shellfish, but it's so good!
I found the recipe really easy to follow and I would say the most time consuming thing is mincing three heads of garlic. Otherwise, it's just boiling the shrimp and then putting together the delicious butter concoction. I've made cajun shrimp following this recipe three times and it does not disappoint!
---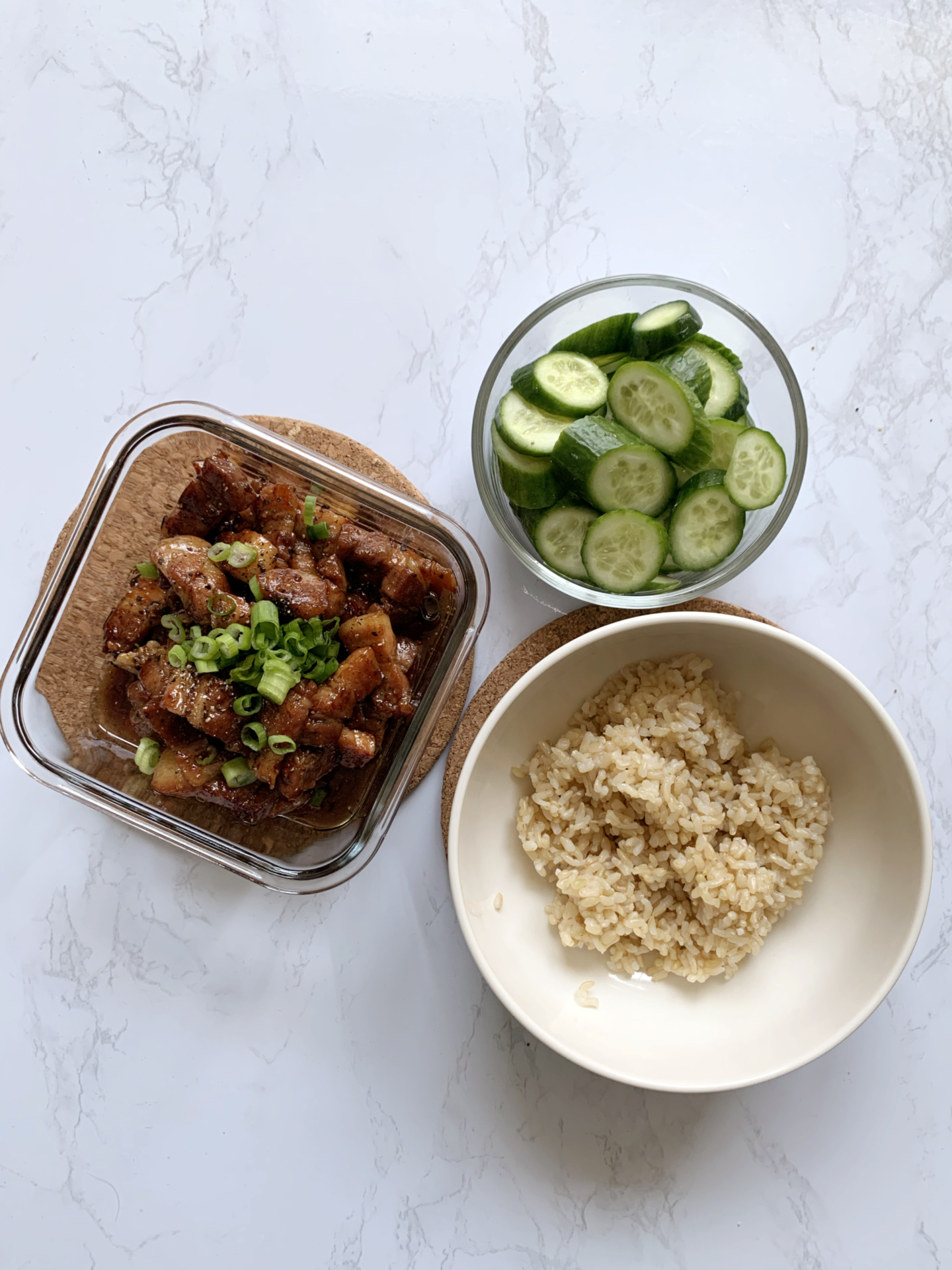 Thịt Kho (personal recipe)
Delicious Level ★★★★★
Difficulty Level ★★☆☆☆ (pretty easy)
This is a really common dish in Vietnamese homes. I think it's pretty uncommon to see at restaurants since most Vietnamese families know how to make it at home, and it's a really simple dish. The only ingredients are pork belly, sugar, fish sauce, garlic, and cooking oil! If you're interested in trying to make it yourself, this is the loose instructions I followed:
Slice pork belly thinly and then boil until cooked. Drain and dry.
In a pan, add oil. When the oil heats up, add garlic and cook until it's golden brown and fragrant.
Then add some sugar and keep stirring so it doesn't burn.
Once the sugar turns yellow, add the pork belly and then add some more sugar and add fish sauce for taste.
Add a little bit of water and then cover. Cook for 5-10 minutes until done.
At the end, if it's too sweet, add more fish sauce. If it's too salty, add more sugar.
Garnish with green onion and black pepper.
---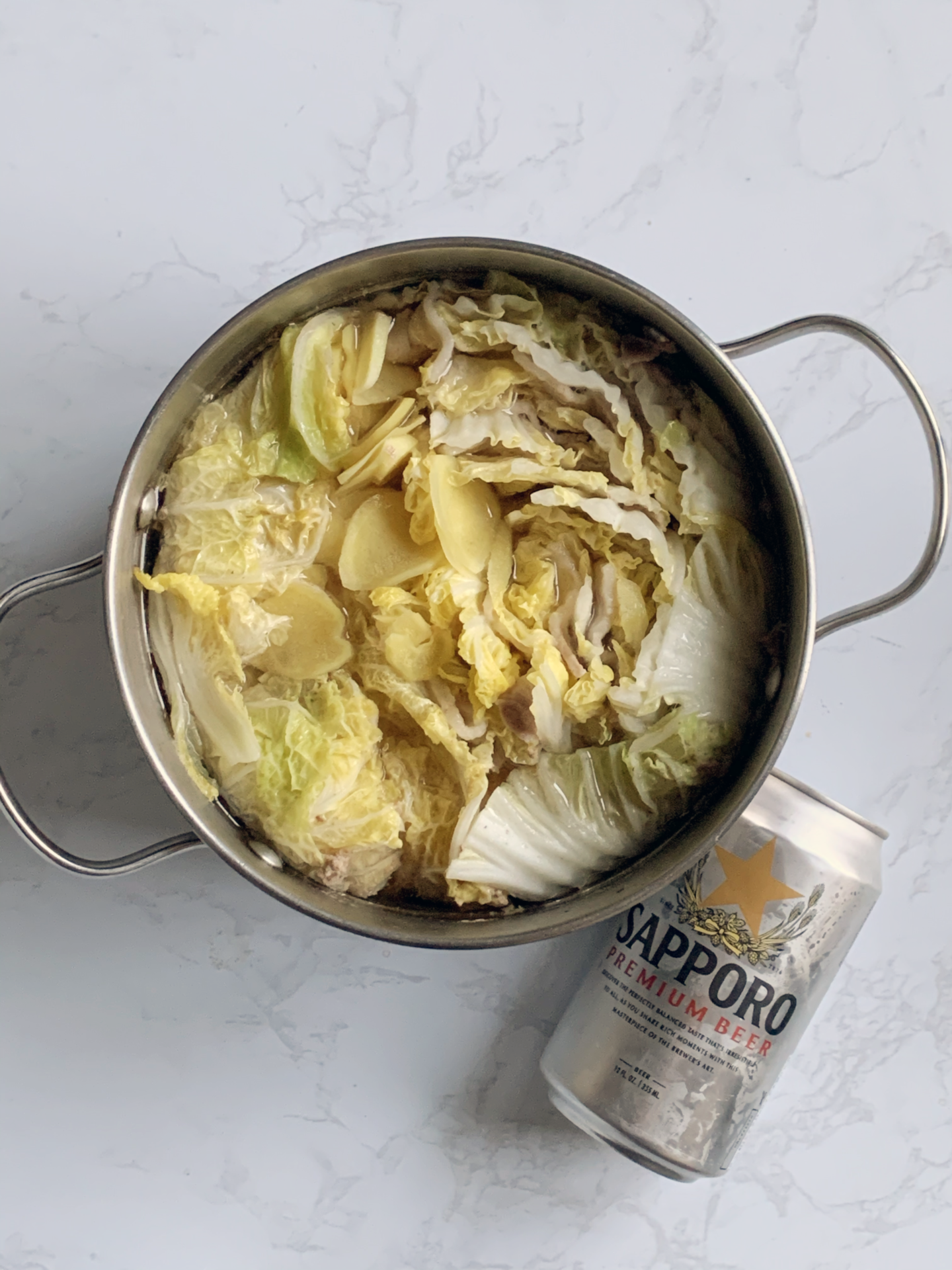 Delicious Level ★★★★★
Difficulty Level ★★☆☆☆ (pretty easy)
This was my first time making this recipe! Honestly, mine doesn't look that great since I cut the cabbage unevenly, but it tasted so good. The recipe was really easy to follow and the result was amazing. The cabbage and pork were tender and the broth was clean and refreshing. It's recommended to eat this with ponzu sauce and wow, the sauce takes it to another level!
---
What are some of your favorite recipes that you're cooking during this time? I hope you're all staying safe and healthy!