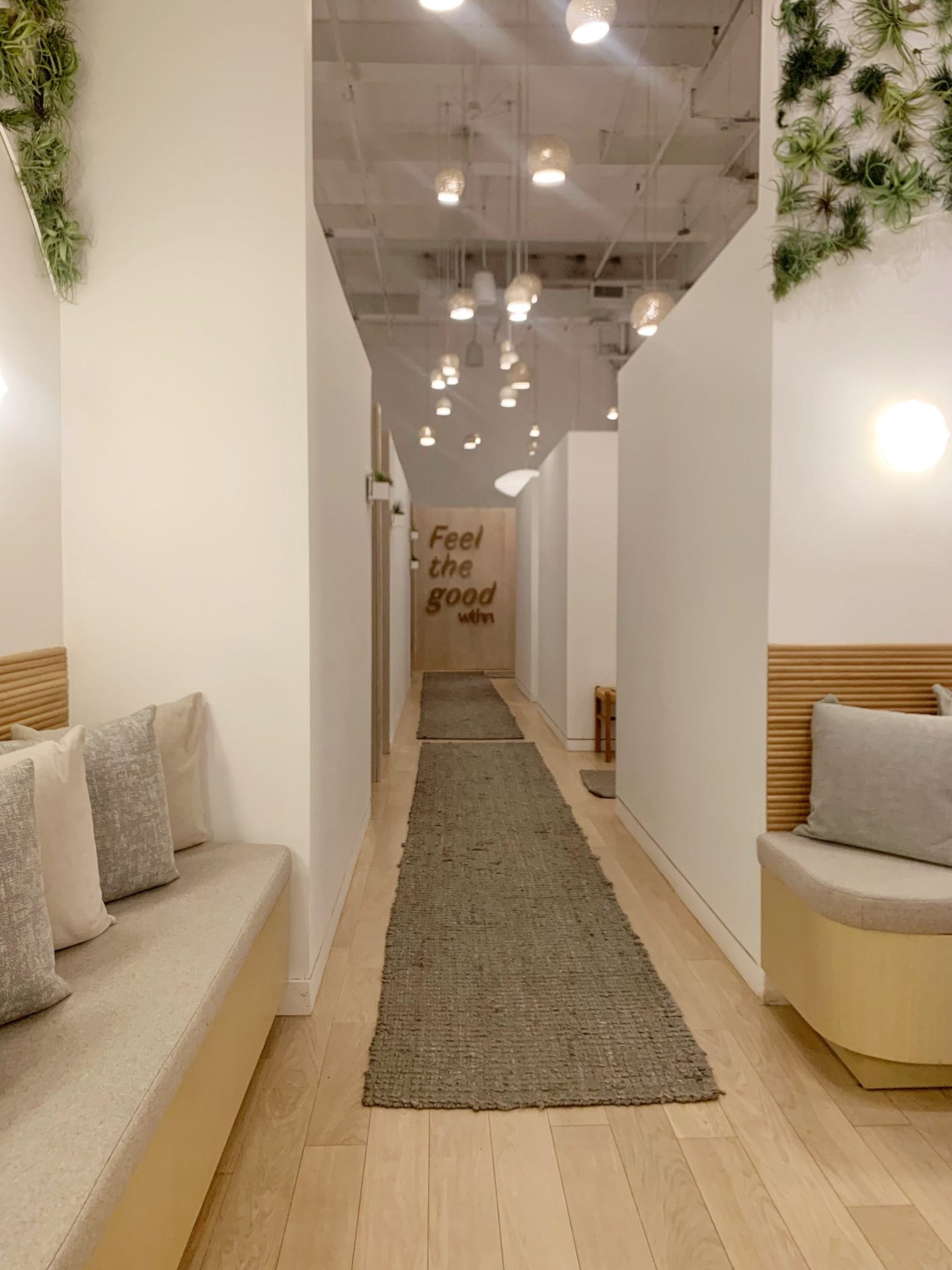 Last year, I started going to acupuncture because of a running-related injury. When I went to my first ever session, I was terrified because I am afraid of needles. But I soon found out that acupuncture needles are nothing compared to the needles that are used for shots or for getting your blood drawn. They're much smaller, making them virtually painless. It feels like a tiny pinch when it gets placed and afterward, you can't really feel them.
I loved going to acupuncture and I was going once a week for a few months. However, around this time last year, I switched jobs and unfortunately my new health insurance didn't cover acupuncture at all, so I had to stop going.
Then, I found out about WTHN. They're an acupuncture clinic that has a team of acupuncturists and a ton of cubicles, making it easy to take on a lot of clients at the same time. I think it's because of this model that they're able to offer a relatively affordable price for the services, and they also have an online booking system, which makes it really convenient for me to find a time that works for me.
Fortunately, they do accept FSA (flexible spending accounts) and I get one free session included with my monthly membership.
I had heard that when you're starting out with acupuncture, you should at least go once a week for a month or two so that your body can build up its immune system and then after that you can go more spaced out so for maintenance. Curious, I decided to go once a week for four weeks to see if it made any difference.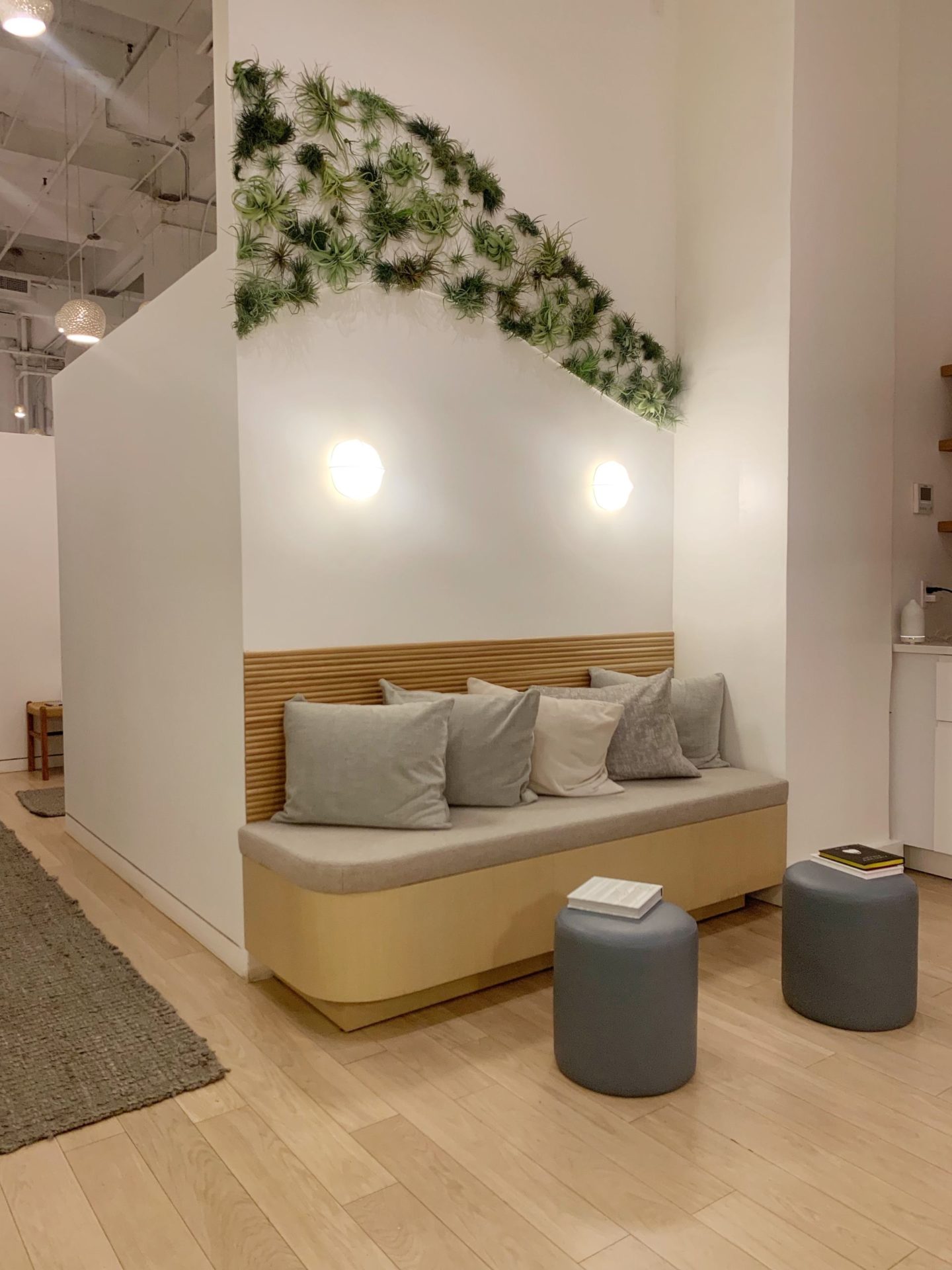 Week 1
I was beyond stressed and I decided that I needed to do something to decompress. My eczema was flaring up from the stress, I was in a constant irritable mood, and I was getting headaches. I made an appointment after work and met with the acupuncturist. I told her what issues I was going through, stress, eczema, and also some knee pain from a HIIT class I had taken. She applied needles in various places. Once she was done placing the needles, as a part of WTHN's procedures, she placed headphones on me where I had the option to choose between different soundtracks and if I wanted an additional guided meditation or not. I opted for the chill, ambient soundtrack and then she left me to relax for some time.
Afterward, I felt so much better. It felt like a weight had been lifted off of my chest. I felt more productive at work and in a better mood. My eczema was starting to calm down, but it still hadn't completely gone away.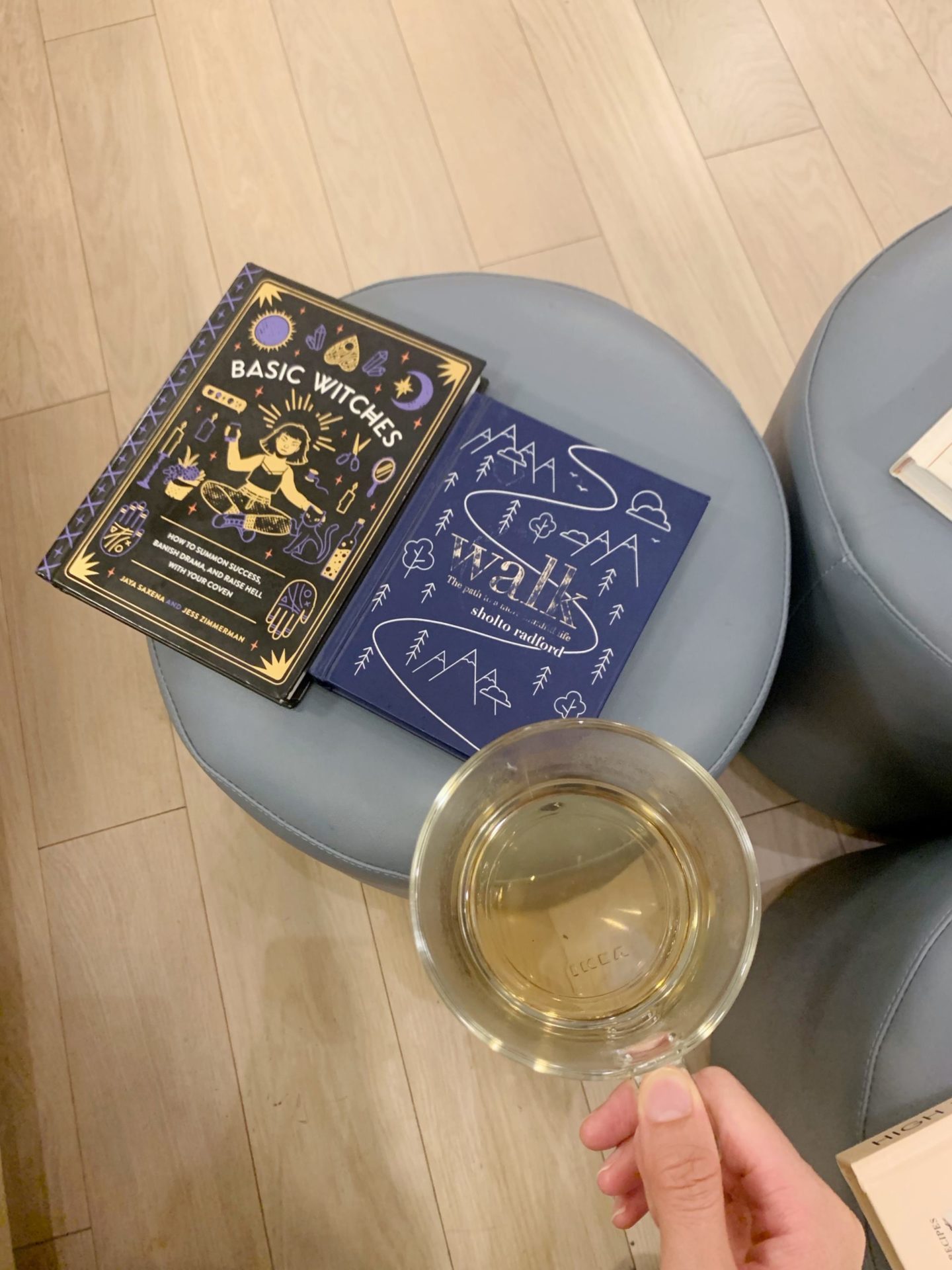 Week 2
I had a morning appointment this time. I was in a pretty good mood since this was around the time I started a new medication (different post on that later), so my stress levels were pretty low. However, I had a rough time sleeping the night before, and I felt like the medicine was causing my eczema to flare up. (I actually stopped drinking coffee two years ago because I always noticed my eczema flaring up whenever I drank it.) So my main concerns for this session was lack of sleep, a bit of stress, and eczema flare-ups.
My acupuncturist would push down on points and asked me if it felt tender/sore there. I was pretty curious as to how she knew where to push because normally, I wouldn't have even noticed that those points were sore, so I asked her about it. She said that these are acupuncture points that correlate to different parts of the body. For example, the points on my forearm are correlated to my immune system, and by putting the needles there, it can help strengthen the immune system.
After she placed the needles, she left and I took a quick, much-needed nap.
I've been dealing with a really gross eczema patch on my chest for the past few months. It was really scabby the first time I went to acupuncture, but after the second session, I noticed that it started healing really quickly.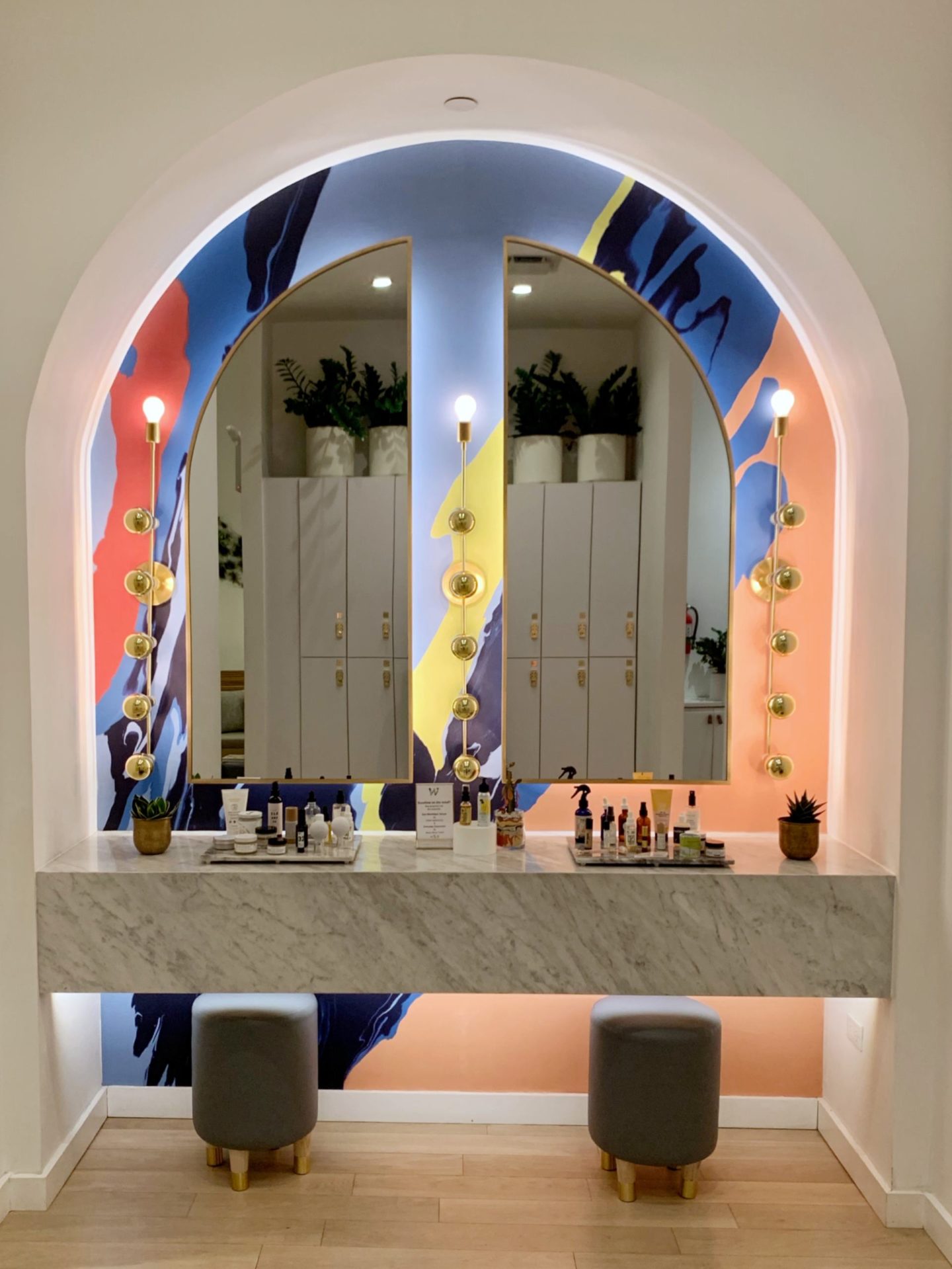 Week 3
I stopped by after work and I realized that I had been looking forward to the appointment all week. I had been having trouble sleeping because of the medication, so that was my main focus. Unfortunately, I wasn't able to sleep better later that night, but I did feel more at peace after the session.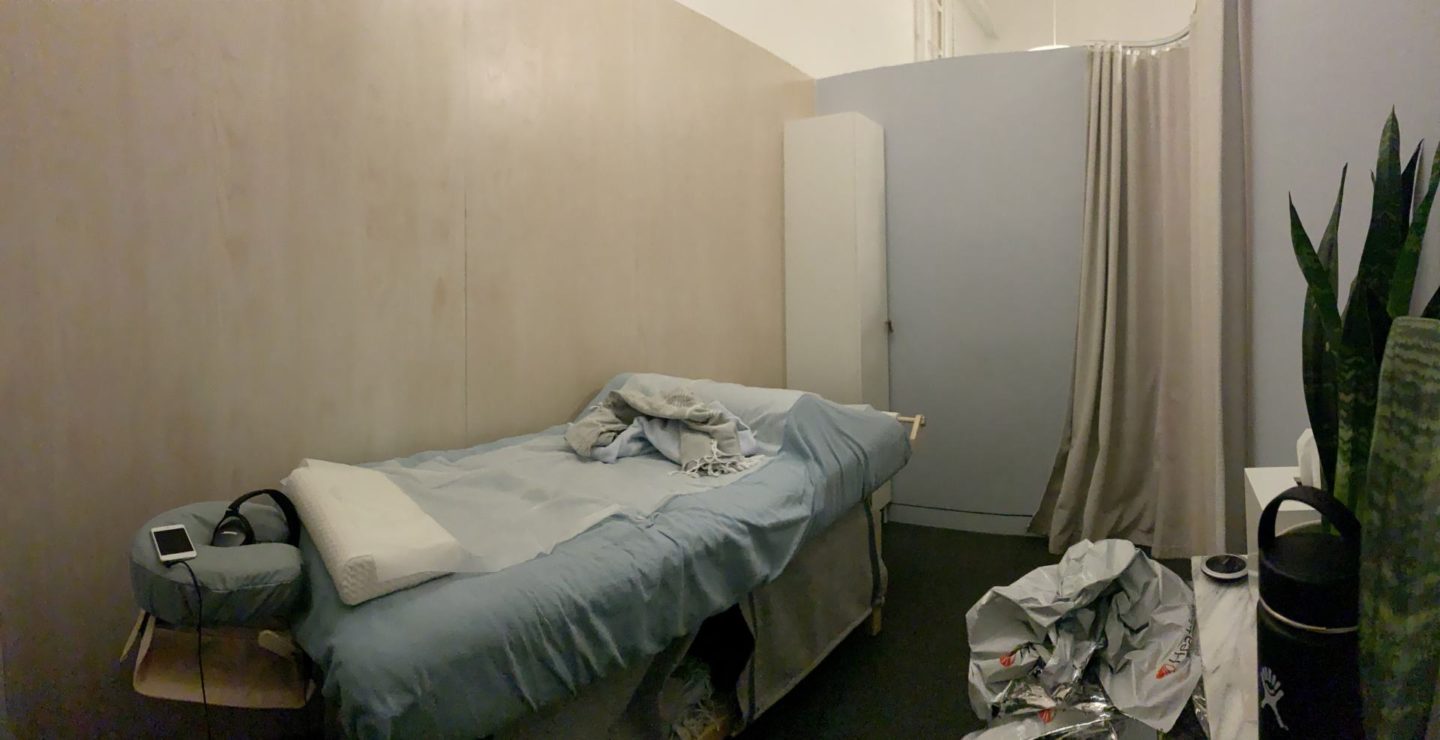 Week 4
When I went in for this session, there weren't too many things I wanted to target. I was mostly sore from working out this particular week, and my allergies were acting up a little bit. My mood was pretty good and I had been sleeping well.
I didn't notice too much of a difference after this session.
Overall, I feel like the improvements were pretty subtle and minimal. I think I've had a lot of success with speeding up the process for physical injuries with acupuncture, but for other things like stress, eczema, and sleep deprivation, I think it takes more time for that to kick in.
I really like WTHN because of its convenient location as well as how easy it is to book an appointment. I'll continue to go for sure.
Have you ever gone to acupuncture before? What did you think?