I've been purposefully setting aside time to read during the mornings and evenings, along with my daily commute and it's been really nice. I forgot how nice it is to lose yourself in a book. Here are some books that I read in July!
I heard great things about this book since it's targeted towards women. Burnout is real, and it's easier for women to become burnt out because of all the microaggressions and biases they have to deal with at work as well as often being expected to take on the additional responsibilities of educating peers about how to be more inclusive.
Unfortunately, I was very burnout during my time reading this book, and I had a lot of trouble following along. I think a lot of the stuff in this book, I already knew about thanks to my experience of being a woman of color working in an industry that is dominated by men.
That being said, I still found some value in reading the book. It really goes into detail about the stress cycle. Often times when we are stressed, we deal with the stressor (the crowds on a commute, an annoying relative, a noisy coworker), but we never learn how to deal with the stress itself. And by keeping that stress in our bodies, it releases chemicals that will slowly kill us if it gets repeated over and over again.
I definitely want to reread this book when I'm in a better headspace, but it was just unfortunate that I was not able to use this book to help myself while I was burnt out.
Get it on Amazon*
—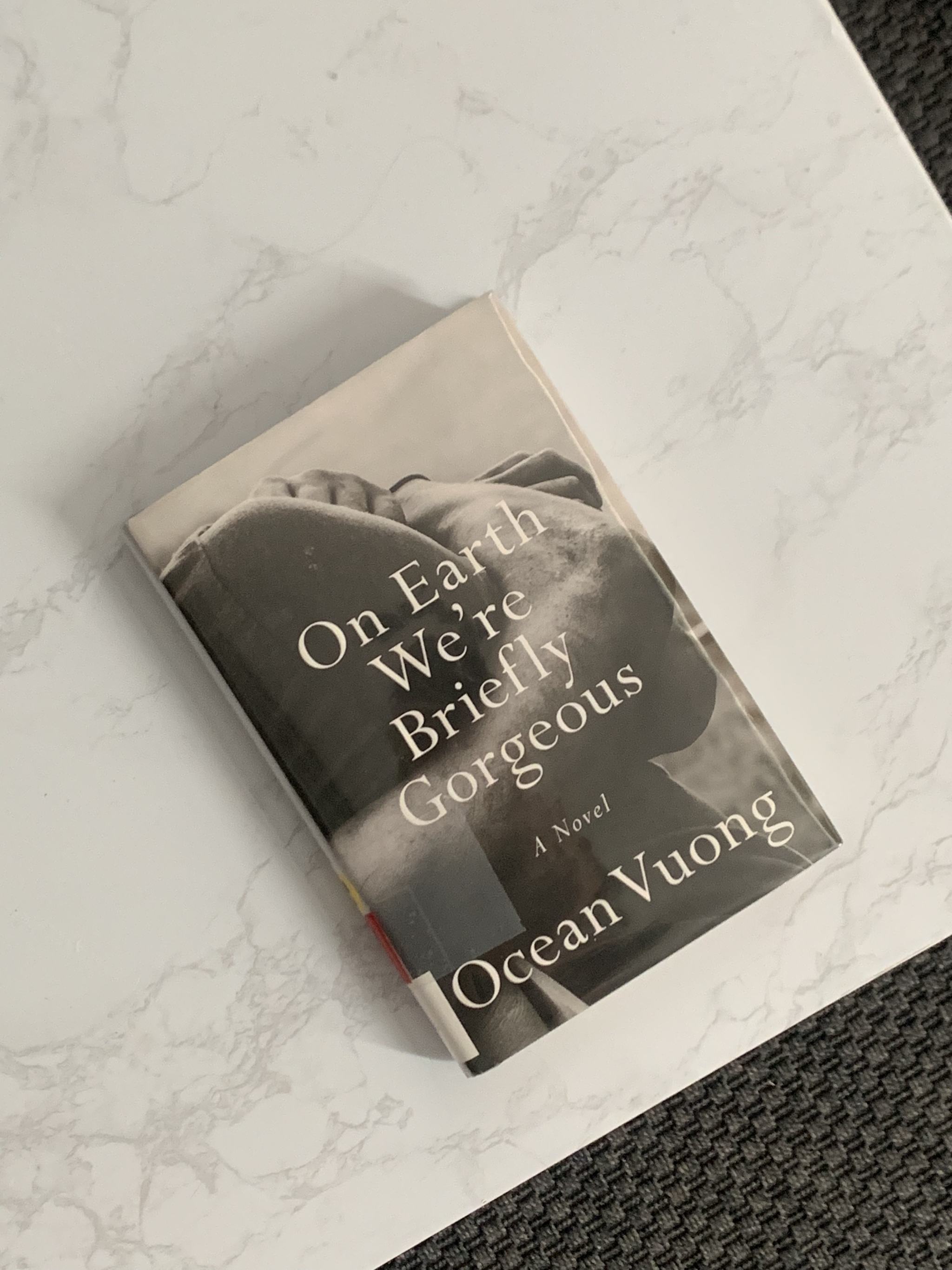 Ocean Vuong is well-known for his poems and this is his first novel. I haven't read any of his poems before, so I can't compare, but this is one of the most beautiful novels I have ever read. Even though it's a novel, it has a very poetic feel to it.
The book, loosely based on his life, is structured as a letter to the protagonist's mother. Ocean Vuong and his family, like my family, both escaped Vietnam because of the war and moved to America. So in the letter, the protagonist, Little Dog, shares his experiences and hardships as what it is like to grow up and assimilate as a Vietnamese refugee growing up in Connecticut.
It's a coming-of-age book and touches on loss, domestic violence, racism, and sexuality.
As a person who has parents who are refugees from the Vietnam war, there were many excerpts that resonated with me. Isn't it weird how war can divide a nation, but also bring people together because of that shared experience, even if it was a traumatic experience?
Get it on Amazon*
—
There are some really good lessons in this book about literally not sweating the small stuff. I can be really tightly-wound, easily-flustered sometimes, but this book reminded me that to really prioritize the things that matter and don't give any thought to things that don't.
For example, if someone cuts you off in traffic, is it worth fuming about it all day and even complaining about it to your friends/family? Probably not, but the more you focus on it, the more negative energy and worked up you'll get over it. So it's better to just let it go.
Or if you get into an argument, is being right that important? Sometimes when you are adamant about being right, you end up making the other person feel bad for being wrong, and in turn, you'll become unhappy too.
One thing I wish was that the book was ⅓ the length. A lot of the lessons seemed really repetitive, but I think the author was going for 100 lessons. Repetition does result in remembering it easier, but I would've been happy if the book stopped at 30 lessons.
Get it on Amazon*
—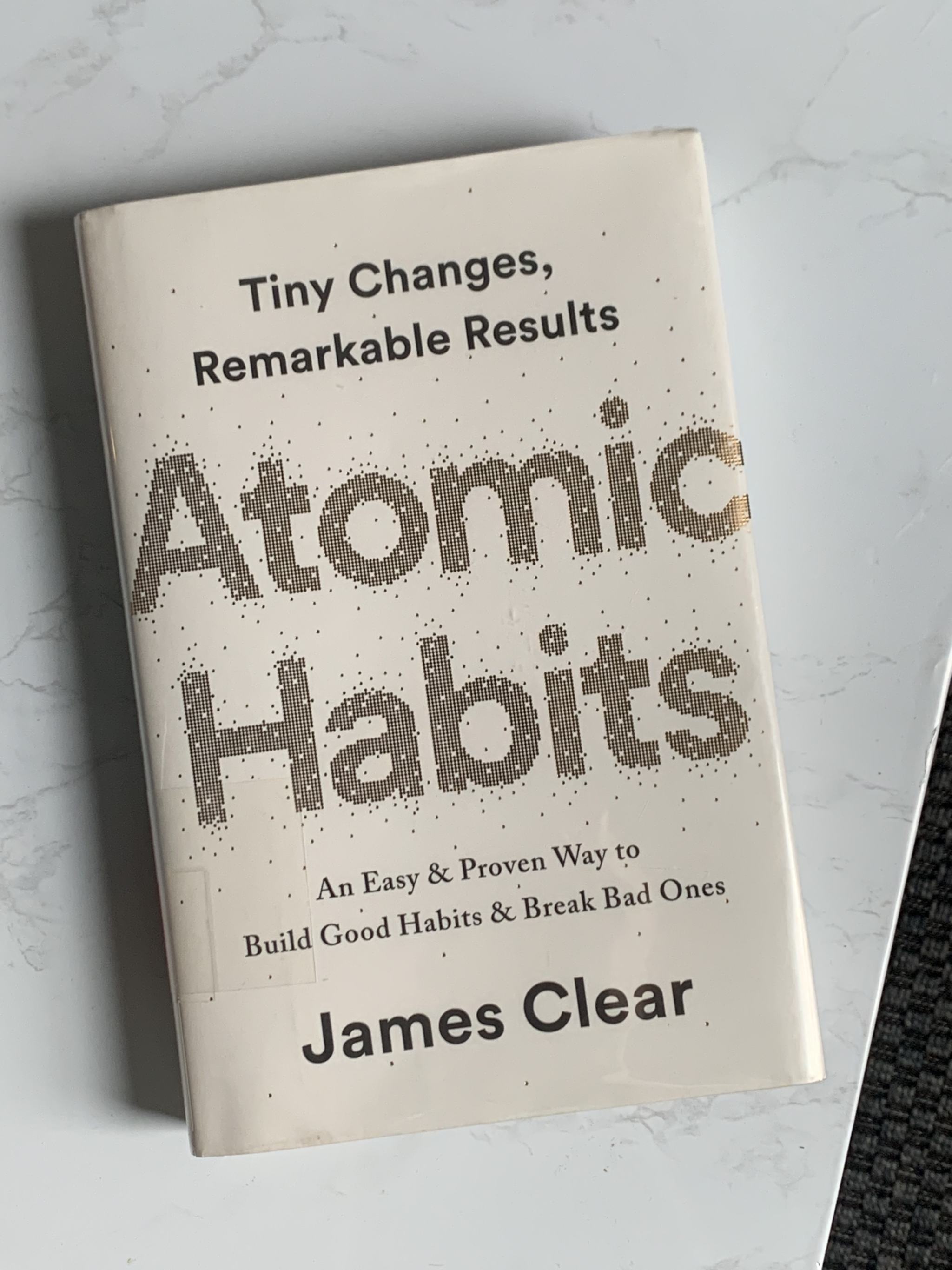 If you have ever read The Power of Habit by Charles Duhigg and enjoyed it, I think you'll love this book. I loved The Power of Habit because it wrote about the science and history of how habits formed and how companies used that knowledge to build habit-forming products, like toothpaste and how it gives you that satisfying minty feeling afterward.
This book provides more useful, practical information for you to build good habits and break bad habits.
Some of the tips the book mentions:
To build a good habit, start with the smallest change and then work your way to bigger changes. For example, if you never run and you wanted to run a marathon, start with something really small so that you don't get overwhelmed. It could be as easy as putting on your running shoes and going for a 1-minute jog. Then gradually increasing it from there.

Another tip would be to make your space as productive as possible. Design it so that everything you need is easily accessible. For me, I've wanted to get into the habit of applying lotion more often since I have eczema, so I actually have a few lotions strategically placed around my apartment where I spend the most time.

To break a bad habit, make it as unattractive as possible, try to find a substitute, and eliminate triggers. If you realize that you want fast food every time you pass by a certain store, take an alternative route.
I've definitely been meaning to get into the habit of working out more and writing blog posts. In addition, there are some habits I want to break such as checking social media so mindlessly and eating fast food. I think this book provides a solid foundation and beginning point for me to do that.
Get it on Amazon*
—
What are some books that you've really enjoyed recently?
p.s. I'm also on goodreads!
* Disclosure: This post contains affiliate links, which means I may receive a commission if you click on a link and purchase something. Please check out the disclosure policy for more details.