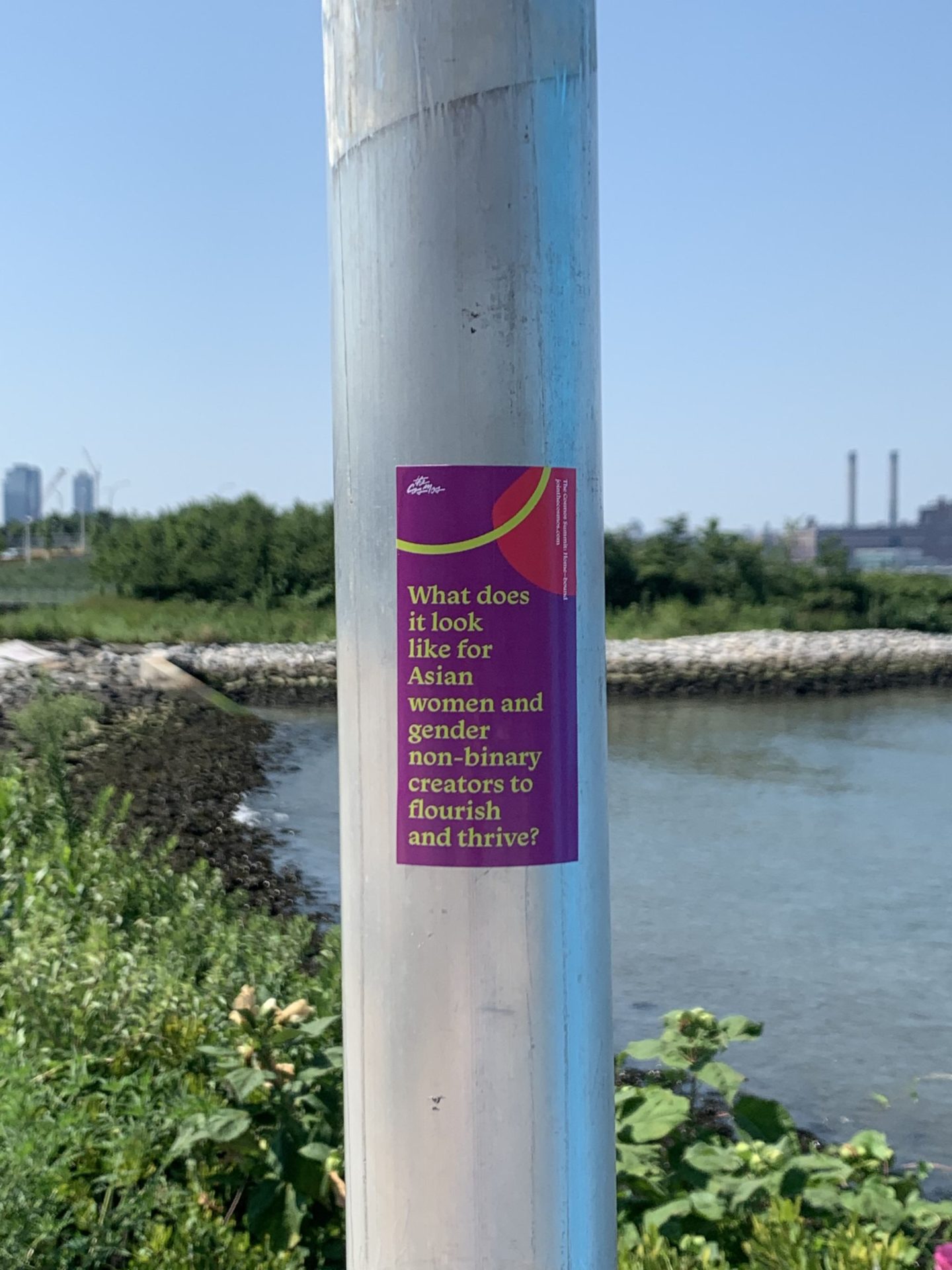 Growing up as an Asian woman in America, I've felt like I've been pulled in so many different ways. At home, it was expected that I would take on more of the domestic responsibilities like cooking and cleaning, and then eventually be caregivers for my aging parents. At school, thanks to the model minority myth, I was expected to be the studious type who got good grades. In dating, I was expected to be meek, unconditionally patient and supportive, and also appeal to the partner's parents. At work, I was expected to be quiet and agreeable.
In addition to those expectations because of my outward appearance and cultural background, I've had a really hard time trying to get a sense of belonging, especially in the United States. Even though I was born in the United States, I am always afraid of facing microaggressions, unconscious bias, discrimination, or racism anywhere I go. And when I go visit my parents' home country, Vietnam, I am "too American" and "not Vietnamese enough" to be considered Vietnamese.
I once heard a native-born Vietnamese person say something that caused me so much envy because I wish I could have had her experience. She said that because she was born in Vietnam and everyone there is Vietnamese, she had never felt like she couldn't do anything because she was never discriminated against. The thought of being an outsider, in that sense, never crossed her mind. And it shows because I can see how much she's thrived as a result because she radiates confidence whereas I am a bumbling, anxious mess.
I thought I was alone when it came to these kinds of struggles, but then I came across The Cosmos, a community of Asian women and non-gender binary creators.
They host workshops and events in a handful of different cities (and they're expanding), and one of the first workshops I attended was on anxiety. For some reason, I had always had a lot of difficulties with things like talking on the phone (I always made someone else do it) or excessive worrying (did I remember to lock the door and turn off the stove?), but it never occurred to me that what I was experiencing was anxiety. But thanks to their workshop facilitated in a safe setting with other people from similar backgrounds, I finally understood what I was going through.
I share this because this month, The Cosmos is hosting their first-ever summit in Brooklyn, NY! The workshops look amazing, and I wanted to spread the word in case someone else was looking for a community and struggled with the same things I'm struggling with.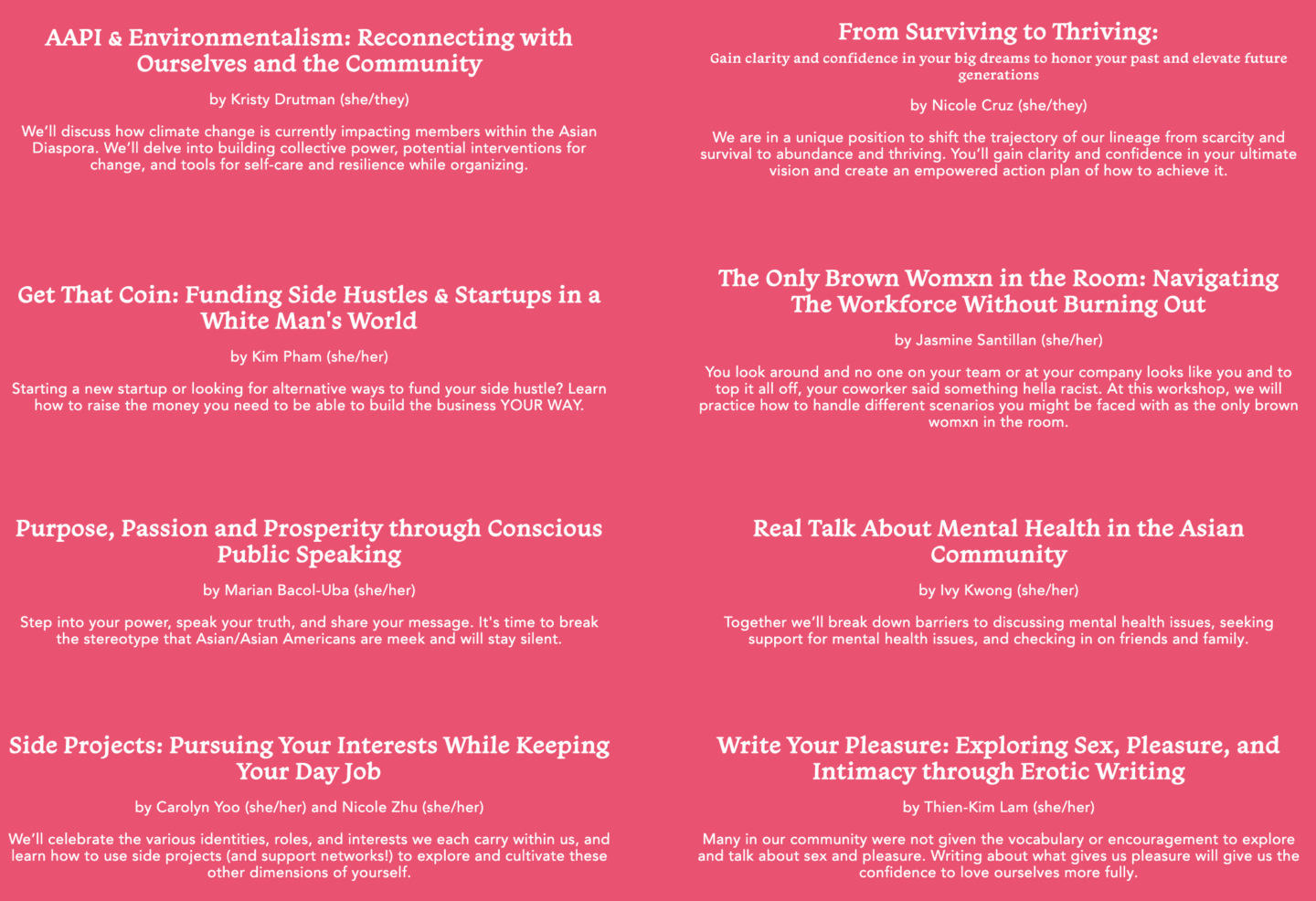 Another thing I'm looking forward to at the summit is the marketplace. They've curated a great list of Asian women and gender non-binary owned businesses to vend at the event, and I'm excited to browse the marketplace and support these businesses!
If you're interested in visiting the summit this year, you can buy tickets online here. But if you can't make it, you can still join the community by entering your email on the website.